Looking for ways to get closer to nature this year? Really go for it on a nature vacation in Costa Rica at Playa Nicuesa Rainforest Lodge!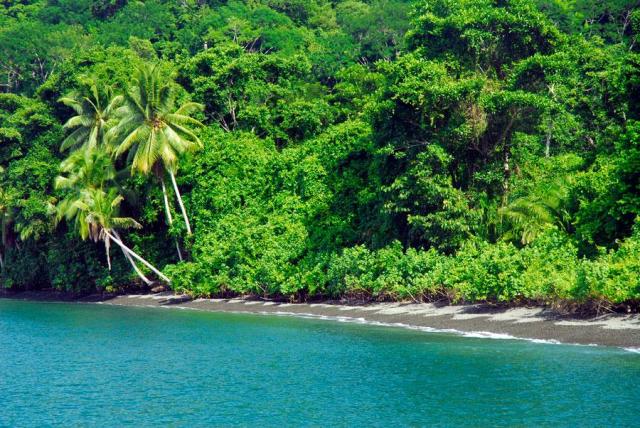 Article by Shannon Farley
Spend any time in nature and you'll probably notice that you feel happier.
Of course, that also depends on the kind of nature you like. For some, standing on the edge of a wind-swept bluff overlooking a roiling sea is bliss. Others thrill to be surrounded by dense forest full of all manner of life. Still others might prefer the tame calm of a flower garden.
Either way, numerous studies – and now "wellness campaigns" – show that if you get closer to nature, you'll be healthier and happier. Back in 1982, the Japanese included spending time in nature in the country's national health program. Called Shinrin-yoku, it means to take a leisurely stroll through a forest to soak up nature's soothing energy in order to relax and stay centered.
Combine being outdoors with a bit of exercise, and you'll be surprised at how great it makes you feel.
The more high-tech our lives become, it seems the more nature we need. So, turn off your computer, put down your phone, and go outside!
5 Ways to Get Closer to Nature
1. Stand (or sit) outside for at least 15 minutes a day. Breathe deeply in the fresh air. Feel the sun on your face or enjoy cool shade. Even if raining or snowing, you can stand under cover and breathe in the fresh air. Close your eyes and feel yourself relax.
2. Notice, watch and listen to birds singing. See how many different kinds you can identify. Distract yourself from the stresses of everyday life, and notice how the natural world goes on whether you are stressed or not. See if you can hear other animal sounds – insects, dogs, cats, etc.
3. Go for a walk outside. Even a 20- or 30-minute walk a day (longer if you can) will do you good. Try to walk where there is more nature (trees, garden, etc.) rather than human development (aka traffic, noise, etc.).
4. Plan to spend at least one weekend a month outside. Go hiking or camping. Visit a community garden. Ride bikes through a park or on a nature trail. Go to a wellness spa in the countryside.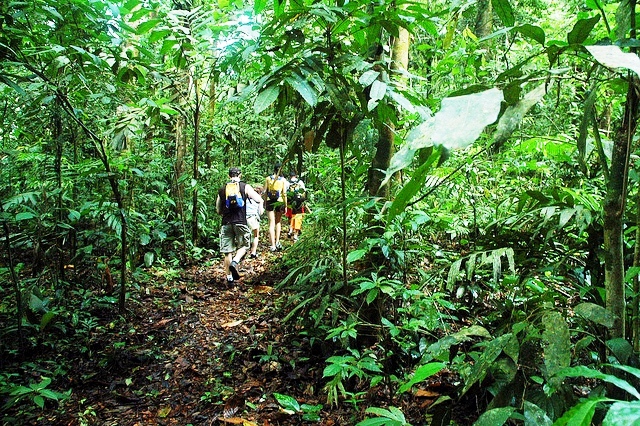 5. Take a nature vacation! Be completely immersed in nature on vacation at a destination like Playa Nicuesa Rainforest Lodge in Costa Rica.
The rainforest ecolodge in Costa Rica sits on a private 165-acre coastal rainforest preserve along the breathtaking gulf of Golfo Dulce, backed by thousands of acres of pristine tropical rainforest in the Piedras Blancas National Park. It is a wildlife-rich destination where the jungle hangs right over the calm sea.
At Nicuesa Lodge, you can rest easy knowing you are contributing to sustainable tourism. And you can be active in nature in outdoor activities like hiking, wildlife viewing, waterfall swimming, kayaking, paddle boarding, fishing, snorkeling, ocean swimming, and dolphin watching. You can even do yoga outdoors on their covered beachfront yoga deck.
To really get close to nature, contact Playa Nicuesa Rainforest Lodge to reserve your nature vacation.