Do you have friends who rave about how good a yoga retreat it has made them feel, not just physically but spiritually? What is keeping you from joining in? A yoga retreat at Pranamar Oceanfront Villas in the Pacific beach of Santa Teresa, Costa Rica, might be just want you need to kick start your practice and set you on the road to wellness.  
There are many misconceptions about yoga retreats. Probably one is that the people who attend are all young, perfectly fit yoga experts wearing the latest outfits.  Or is it that the schedule will be too strict, not allowing for any free time? Some people might think they will only be fed salad for a week, and they will miss their favorite foods.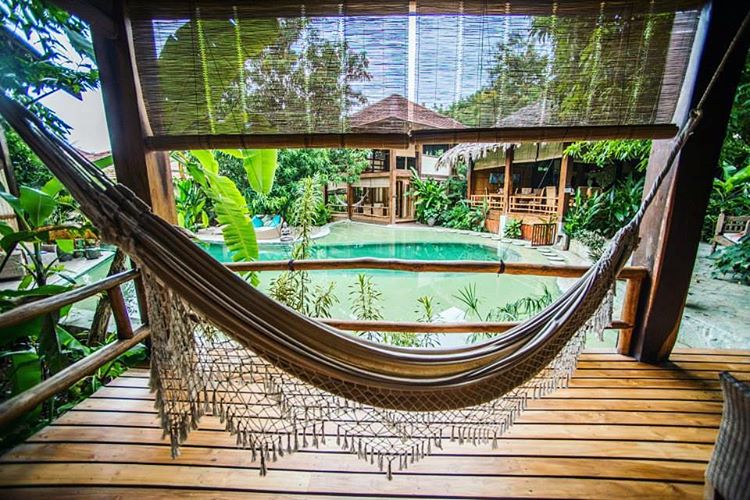 The wonderful news is that Pranamar works with instructors to create a variety of retreats throughout the year with different activities along with yoga.  There are programs that are for women only, some include surfing or paddle boarding lessons.  They also include free time in their schedule, which you may use to explore your surroundings, meditate or read a book.
Retreats will usually include all meals, and they are flexible about different nutrition needs every participant has.  Vegetarian and vegan options are always available but certainly not forced upon anyone.  The restaurant at Pranamar uses only the freshest of local ingredients, so take advantage of the nutritious fruit and vegetables and seafood.  Once you start your yoga practice you'll be inspired to add healthy eating to your routine as well.
Yoga is thought to be by many as just a form of exercise.  While it will certainly assist you in your physical fitness, the word itself means union, the union of the soul with the spirit. The practice is intended to lead a more present and conscious life.  Nancy Goodfellow, owner and yoga instructor at Pranamar Oceanfront Villas and Yoga Retreat added: "A retreat is an amazing experience for any level of yoga practitioner.  You take yourself out your daily routine, meet new people, make friends.  Dress code is casual, minimal.  Wear what makes you comfortable.  Pranamar is all about balance."
In the end, you take what you need and want from a yoga retreat.  You can challenge yourself physically and spiritually, share experiences with others in your group, focus on your emotional and physical wellness, all of this in a beautiful environment surrounded by Nature.  Definitions for the word "Retreat" are "a period of seclusion for the purposes of prayer and meditation", or a "quiet or secluded place in which one can rest and relax."  So turn off your cell phone, disconnect from your email and from your day to day worries and decompress by scheduling a yoga retreat at Pranamar Oceanfront Villas.
Article by Katie Widdowson