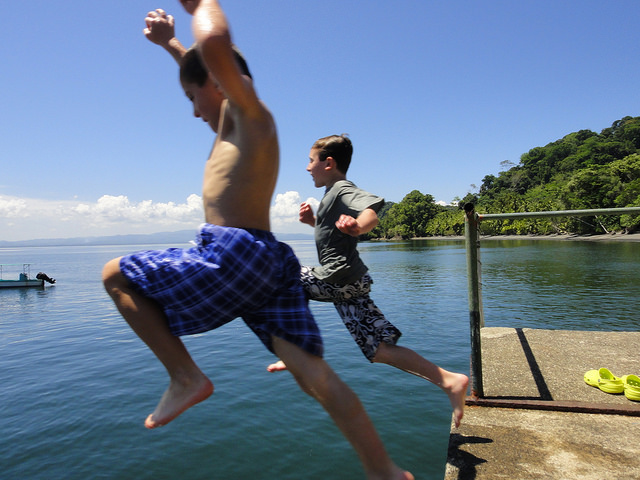 The holidays can be a stressful time. Decorating, shopping, cooking, cleaning and managing family dynamics can be overwhelming. Travel to Costa Rica during the holidays this year. Escape to a warmer latitude, learn about new cultures, be active and create new and exciting memories.
Family reunions
Traveling during Thanksgiving, Christimas and New Year's doesn't mean you need to escape your family entirely. Take everyone out of their comfort zone and meet up on a beach in Northern Guanacaste at Bosque del Mar in Playa Hermosa, right on the beach. A fairytale cloud forest with an unreal blue river traversing it: Rio Celeste Hideaway Hotel is the place to be. Nature lovers can stay in Northern Caribbean, and see turtles, birds and monkeys while traversing canals and walking on volcanic beaches; lodging options in Tortuguero include Evergreen Lodge and Aninga Hotel and Spa.
Memories
The time you spent Christmas in Costa Rica will become a special standout memory. Unique activities such as zip lining through the rain forest (Rio Perdido is ideal for adrenaline lovers), learning to surf on an endless beach (Tropico Latino right on the beach in Santa Teresa is a perfect option), seeing a sloth in the wild (San Bada Resort next to Manuel Antonio National Park makes it convenient) and visiting a volcano (Lost Iguana in the Arenal/La Fortuna area is a family friendly option) will create memories to reminisce forever. Tango Mar, right on the beach in the Nicoya Peninsula, has its own golf course and Estancia Rancho Humo is the place to stay for avid birdwatchers. Make one spot your base to travel from, or create a circuit and explore. Costa Rica is ideal for single travelers, couples, families and groups, contact us for details.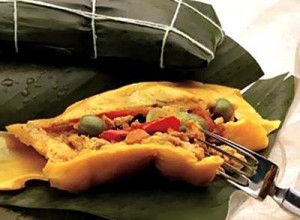 Costa Rican Traditions
Learning new traditions, trying the local food, tuning your ear for Spanish phrases will certainly add to your experience. In Costa Rica, most towns will have outdoor celebrations, with live music, street food, running of the bulls (where men try to outrace bulls inside a bullring) and horse parades. The typical Christmas dish is a corn tamale filled pork meat, rice and vegetables, wrapped in plantain leaves and boiled until cooked. Try to have just one! Hacienda Guachipelin, close to the Rincon de la Vieja Volcano in Guanacaste, features all the traditions of the Costa Rican cowboys, and has its own bullpen and horse stables.
If you're spending New Year's in Costa Rica, make sure you have grapes handy before the countdown. "Ticos" like to prepare 12 grapes, and pop them as the countdown goes down, for blessings in all months of the new year. What color underwear you wear depends on what you'd like most to happen in the coming year: yellow brings you good luck, red is for love. Many search for a tiny bouquet of a dried purple flower called "Santalucia", ideally tied with a red ribbon, to put into their wallet or purse, so money is never scarce.
Make it happen and contact the tour operators at ProImagen for a personalized itinerary design, and make the 2017 holidays unique.
Article by Katie Widdowson