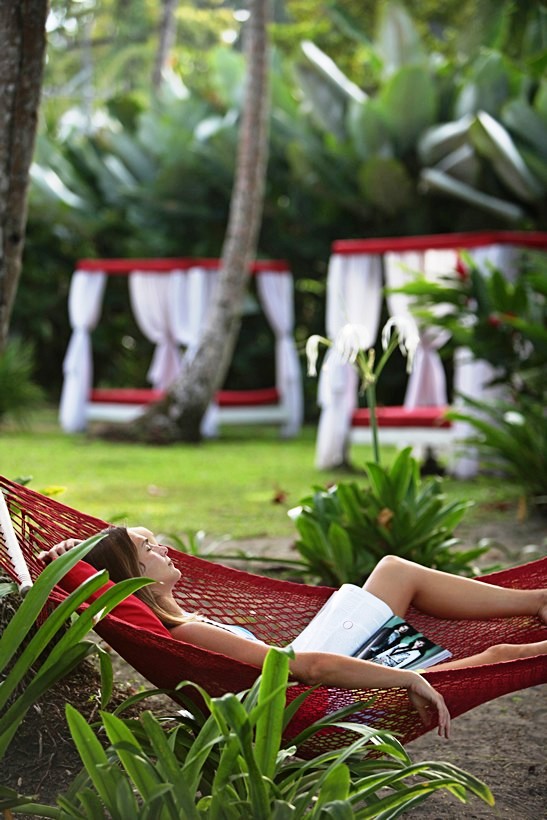 Have you ever had that feeling when you go on vacation, that you're not really relaxed almost until it's coming to an end?
There is no better quick entry into that unstressed relaxation mode on vacation than getting a massage or spa treatment. It really is amazing how 60 or 90 minutes of making your muscles and body relax can instantly produce those feelings of bliss and well-being. I recommend getting a massage the day after arrival on vacation to soothe travel-weary muscles.
Massage therapy benefits you by relaxing tight muscles, easing stress, increasing circulation, releasing toxins, and benefiting your whole body in positive ways. Massage can boost your health and keep you feeling full of vitality.
It's easy to fall into being tired, stressed, anxious or exhausted with so many things competing for our attention in our accelerated lives; yet it often seems there isn't enough time to counteract all of that with something positive like the healing benefits of massage.
While on vacation in Costa Rica, take time for a massage. Your body will thank you, and you'll feel much more refreshed to fully enjoy your downtime.

When visiting the Costa Rica Caribbean Coast, take advantage of the spa services at Hotel Le Caméléon, on Playa Cocles just past Puerto Viejo. The upscale Costa Rica boutique hotel features modern rooms, beautiful tropical architecture, a gourmet restaurant, and the marvelous beach club La Sula Sea Lounge on Playa Cocles – one of the prettiest Costa Rica Caribbean beaches. Le Caméléon has been awarded the prestigious TripAdvisor Certificate of Excellence for 2015.

Professional therapists offer spa services using 100% natural products, such as local organically-grown cacao for a chocolate body therapy and massage, and cured smooth bamboo from the region used in a relaxing bamboo massage. See the full Le Cameleon Spa Menu; English is on the second page.
Hotel Le Caméléon also offers yoga and customized Pilates classes.

How to get to Puerto Viejo, Costa Rica
Daily 30-minute flights to Limon from San Jose on Nature Air or Sansa Airlines make it easy to get to Puerto Viejo, Costa Rica. From Limon, it is a short drive less than an hour to Puerto Viejo and Playa Cocles. The drive from San Jose to Puerto Viejo is approximately 4.5 hours.
Article by Shannon Farley
Related articles