Discover off-the-beaten-path places to visit in Guanacaste, Costa Rica, all within an hour's drive of Hotel Hacienda Guachipelin by the Rincon de la Vieja Volcano.
Guanacaste is one of the most popular provinces in Costa Rica, especially its beaches. But if you're willing to go exploring, you can still find many beautiful and incredible off-the-beaten-path places to enjoy. These secret travel destinations offer beautiful sights, and interesting and unforgettable experiences.
7 Off-the-beaten-path Places to Visit in Guanacaste, Costa Rica
Llanos de Cortés Waterfall
In Guanacaste, Costa Rica you can find spectacular waterfalls hidden around the Rincon de la Vieja Volcano, like the Llanos de Cortes Waterfall. To get there, take the Pan-American Highway 30 minutes south of Liberia by the town of Bagaces, following signs to the waterfall; it is a 10-minute walk from the parking area to the waterfall. There is a small sandy beach that makes it easy to go swimming and is perfect for a picnic.
City Tour of Liberia
Founded in 1769, this quiet colonial town is the "capital" of the Guanacaste region in Costa Rica. A city walking tour is the best way to see the sights. Top things to see in Liberia:
Iglesia la Ermita de Nuestro Señor de la Agonía: This stunning white church dates back to 1866, and its whitewashed style typifies Liberia's nickname of "The White City". There is a museum here (open 8 a.m. to 4 p.m.) that exhibits 19th century art, culture and daily life. It is located 700 meters south of the Catholic Church.
Central Park: Here is a popular gathering spot for locals, and a good place to experience local culture. Vendors sell refreshing cold coconuts, ice cream and snow-cones from pushcarts.
Casa de Vico (Newspaper House): Along Calle Real, two blocks north of the park, sits a distinct building called the Newspaper House. Local citizens plaster newspaper clippings on the building's outer walls in a fascinating expression of themselves and their city's history.
Casa Zúñiga Clachar: Two blocks from the Newspaper House, headed away from the park, this historic house features beautiful 19th century architecture and typical Costa Rican roof tiles. Belonging to the Zuñiga Clachar family since 1943, one of its principal features is the inside ceiling fresco depicting doves and angels in a Belle Époque style. The home is preserved as a Costa Rican Historic Building, and there is a café inside.
Cuajiniquil
The small fishing village of Cuajiniquil (pronounced qua-hee-knee-KILL) in the Gulf of Santa Elena offers you tranquil and secluded sun-dappled beaches. This little town (pop. 2,000) is located about 10 km from the Pan-American Highway, 56 km northwest of Liberia. The beach is beautiful and makes for a great day trip; in the area you can go swimming, kayaking, snorkeling and scuba diving.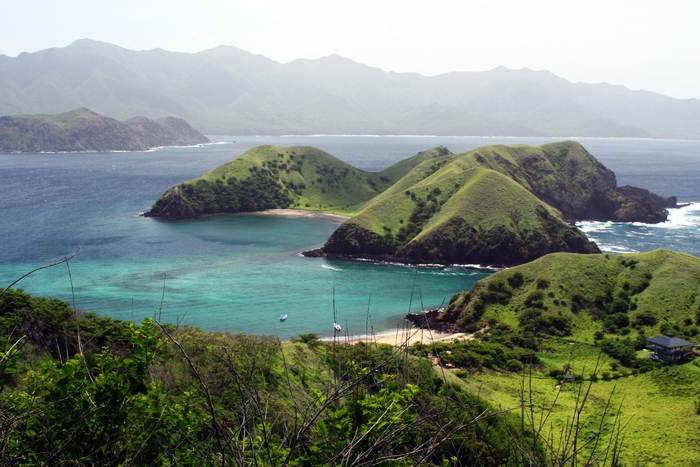 Established in 1971, Santa Rosa is one of Costa Rica's oldest national parks. It's not as visited as many other national parks, although there are many fascinating things to see: abundant plant and animal life in 10 unique habitats spanning the 122,350 acre park; hiking trails, picturesque white-sand beaches, and the historical museum at La Casona. Hacienda Santa Rosa, also known as La Casona, honors the battle of Costa Rica in 1856 against the U.S. filibuster William Walker and his mercenary army.
Miravalles Volcano
At 6,653 feet (2,023 m), Miravalles Volcano is the tallest peak in the Guanacaste mountain range. Although dormant, this volcano still produces enough heat to supply the Costa Rican Electrical Company (ICE) with geothermal energy. Secluded and fascinating, the area is off the beaten path yet the road system here is excellent. In the Miravalles Protected Zone, which also contains the Tenorio Volcano, you can go hiking, explore sulfur hot springs and bubbling mud pools, take a dip in rainforest rivers, and see a variety of wildlife.
Cangreja Waterfall
The magnificent Cangreja (Crab) Waterfall spills 130 feet (40 meters) out of the green forest into a sky blue pool, colored by dissolved copper minerals from the Rincon de la Vieja Volcano. The way to get to this waterfall is by hiking 3 miles (5 km) into the Rincon de la Vieja National Park. The best part is that along the path you might see wildlife like monkeys, coatis, armadillos, agoutis, iguanas, and lots of tropical birds. It's a great place for a swim. Hotel Hacienda Guachipelin offers a guided tour to Cangreja Waterfall.
Rincon de la Vieja National Park
When you stay at Hotel Hacienda Guachipelin, you have direct access to the Rincon de la Vieja National Park, its fantastic natural hot springs, waterfalls, and beautiful protected tropical forest. The eco-hotel is located on a large, traditional ranch, minutes from the national park entrance at Las Pailas. Their Adventure Center offers dozens of Costa Rica adventure tours and nature tours to enjoy.
Article by Shannon Farley
Related articles