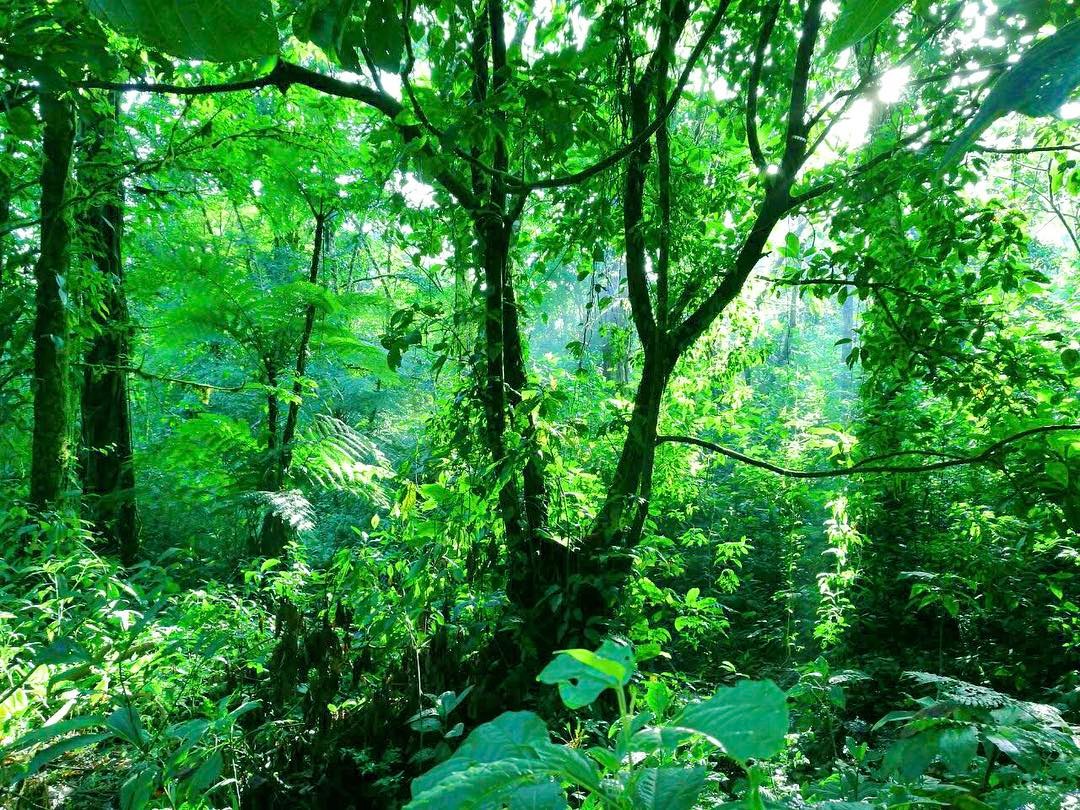 The varied topography of the province of Guanacaste holds natural wonders on its coast, such as the arrivals of turtles en masse, to active volcanoes, to islands where thousands of migratory birds arrive on their journeys north or south. These are a few options of nature immersive experiences offered by Guanacaste Tours. 
This excursion through a Costa Rican rainforest, on the slopes of the Rincon de la Vieja Volcano is an unmissable experience. Wander through humid forests of trees covered with moss, bromeliads and orchids, and be rewarded by rushing waterfalls and natural pools where you can take a dip and cool down.
Start off with a swim at the pool of a cascading waterfall in Llanos del Cortes. Then visit the Rescue Center and the learn about the work they do to protect jaguars, pumas, and other wild felines in the region. The afternoon takes you for a walk in the rainforest, through trails and over hanging bridges, allowing you to explore the canopies and treetops from another vantage point. The height of up to 130 feet of these bridges will give you a birds' eye view of bromeliads and orchids and you can observe birds and other wildlife.
This is just one of the family-friendly activities inside the expansive grounds of this typical Hacienda. A Snake display, Butterfly Garden, Frog Exhibit as well as a look out point from which you can admire the Rincon de la Vieja Volcano are all part of this experience, which includes 9 different stations.
Be as adventurous or as laid back as you like when experiencing what Guanacaste Tours offers.
Article by Katie Widdowson