Looking for an extraordinary Costa Rica family vacation? Enjoy the best of Costa Rica at Playa Nicuesa Rainforest Lodge.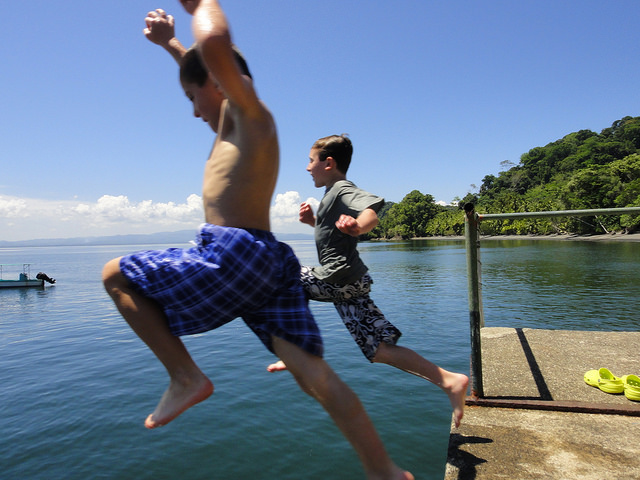 Looking for a Costa Rica family vacation that is not your typical all-inclusive resort? A vacation where you can enjoy adventure, nature, and real authentic experiences? That lets you have that quality family time together that you've been missing?
If you're looking for an extraordinary place to stay amid the magic of the rainforest and tropical beaches, then you will love it at Playa Nicuesa Rainforest Lodge in Costa Rica.
Nicuesa Rainforest Lodge is one of the highest ranking eco-lodges in Costa Rica, a world pioneer in ecotourism. The lodge is located on a 165-acre private rainforest reserve on the gulf of Golfo Dulce in the spectacular southern Pacific Coastal region by the Osa Peninsula.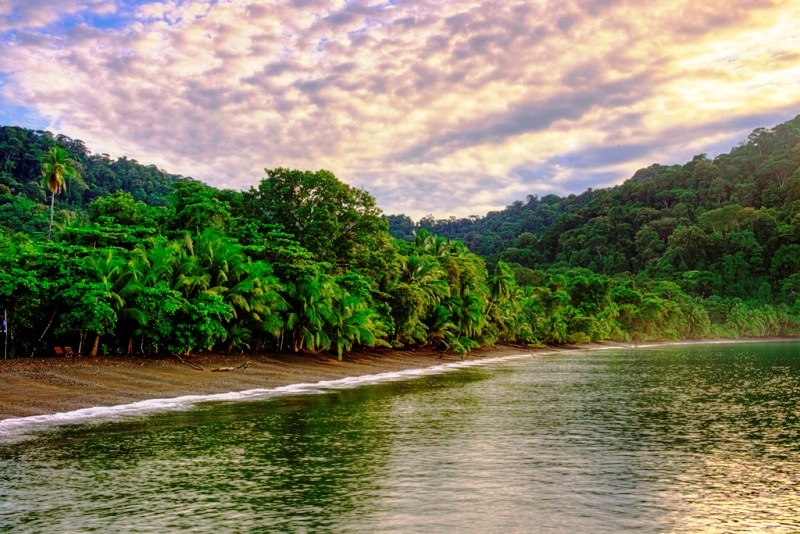 Families can learn together about the rainforest, tropical marine environment, conservation and sustainability. For instance, learn how to open coconuts, find out how pineapples grow, learn how to make chocolate from cacao seeds, discover how monkeys live and where dolphins like to play, and even eat sweet tasting termites! Your kids won't even know they're having an educational experience because they will be having so much fun.
The gulf of Golfo Dulce – one of only four tropical fjords in the world – brings you to the lodge, which is only accessible by boat. Its calm, warm waters are perfect for snorkeling, swimming, kayaking, paddle boarding and fishing. Nicuesa Lodge's private reserve borders the Piedras Blancas National Park, providing you with incredible rainforest adventures.
Things to do on your Costa Rica family vacation at Nicuesa Lodge: kayak in a jungle river and mangrove estuary, hike to rainforest waterfalls, catch fish for that night's dinner, look for monkeys and coatis and other wildlife, tour a nearby animal sanctuary and release program, practice yoga together, have a "jumping off the dock" competition into the warm ocean, go snorkeling, tour the sustainable edible garden, and much more.
You have plenty of options to choose from between self-guided activities and guided tours. Choose the Family Adventure Package and custom tailor your activities.
Family accommodations at Nicuesa Lodge include the three-bedroom Jaguar House, a two-bedroom cabin, the Mango Guesthouse with four separate rooms, and individual cabins. You can also rent the entire lodge and bring your whole family and friends on a big Costa Rica family vacation!
Dining at Nicuesa Lodge is a fresh and delicious experience with savory tropical cuisine. The lodge grows a variety of organic fruits and vegetables, catches fresh fish, and locally sources all other food.
It is important to note that only children ages 6 years and older can come to Nicuesa Lodge due to the remote jungle environment and no babysitting service available.
See what family guests who visited Nicuesa Lodge earlier this year have to say:
"My family had a fantastic 3 nights at Nicuesa. Our room was surrounded by dense jungle and every evening felt like an adventure as we listened to the noises of the rainforest. The ecolodge made my family really appreciate the natural environment away from the comforts of the city. The communal area is a beautiful building and we spent many happy hours chatting to other families, swinging in hammocks and spotting wildlife. We used the kayaks and snorkels provided and explored the nearby Botanical Gardens. Our whole stay was a unique experience," said a family from London who stayed at the lodge in August 2017.
"The family adventure package was a great addition. It allowed us to have an activity planned for each day, yet we had the flexibility to pick and choose what activity to do and when. The food was out of this world amazing! My family is vegan, and we were so appreciative of the variety and choice of options available to us," noted a family from California who visited in July 2017.
"I can still recall the sounds of the howler monkeys and the scarlet macaws in the trees surrounding our beautiful room in the Mango Guesthouse at Playa Nicuesa Lodge. We couldn't have imagined a more perfect eco-adventure than the week we spent there, hiking to waterfalls, snorkeling, kayaking and fishing," said a family who vacationed at Nicuesa Lodge in April 2017.
Article by Shannon Farley