What better way to start of 2020 than dedicating time to you, your inner-peace and creating a path towards a healthier life for your body, soul and mind.  As the worldwide trend in wellness travel continues to flourish, it is the perfect time to bring Santa Teresa Beach in beautiful Costa Rica into the limelight as a favorite place for many travelers who love the beach, the surf, the close to nature existence, fantastic gastronomy and the opportunity to do yoga and meditation.  So, here is to a healthier 2020 at Pranamar Villas in Santa Teresa
Yoga is an integral part of the Pranamar Villas experience. Thanks to its amazing location that is right on the pristine, white-sanded Hermosa Beach on the southern tip of the Nicoya Peninsula in Costa Rica, you can`t get much better than this.  Escape to paradise to connect with your inner self and others and discover your path in life with the support and guidance of Pranamas certified Yoguis.
With the energy of Yoga that is ever-present in the Pranamar vibe and experience, your resolution for a healthier and more spiritual life can begin at a Yoga retreat or being part of the daily yoga classes that Pranamar offers to its guests at the beautiful Yoga Shala, the centerpiece of this beachfront sanctuary.
If a Yoga Retreat is your desire, let`s have a look at some of the upcoming Yoga Retreats for 2020 and let's start that journey!
Costa Rica Surf and Yoga Retreat February 2 – 8, 2020
What better combination for the girls than surf and yoga at Santa Teresa.   This is the perfect setting to practice yoga, learn how to surf, make new friends and have the time of your life.
This week in paradise is where you will experience the thrill of the ride on the waves and the mental and physical forces that it entails.  The focus is on the thrill of course and you will be assisted by expert trainers who will help you get on your feet while surfing the waves.  This is exhilarating and will take your sense of accomplishment to a new level. What better way to do push your achievement boundaries than this!
When not on the waves, you will be at the Balinese inspired Yoga Shala with daily yoga classes by the Pranamar in-house Yogui, Nancy Goodfellow who will guide you to improve flexibility and strength.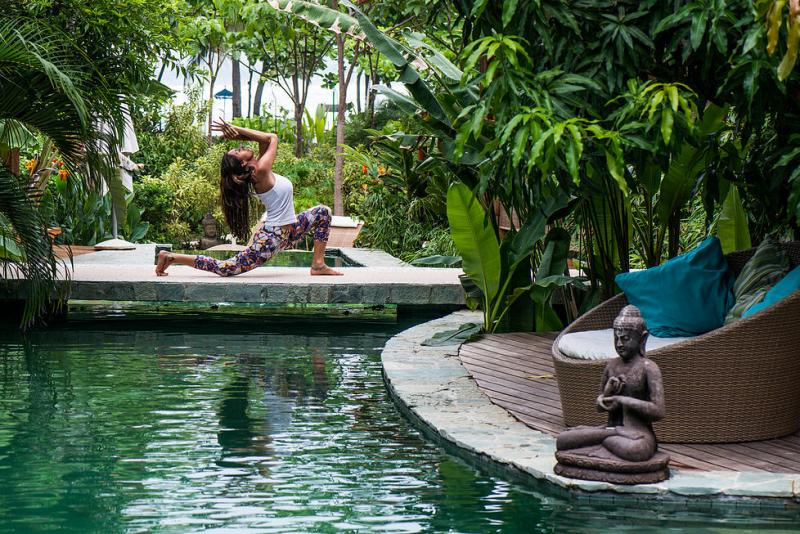 Oceanfront Pilates and Wellness Retreat from 1 – 7 March 2020
"Realign, Restore, Reset" is the focus of this retreat that combines Pilates, meditation and barre classes to rejuvenate and align body, mind, and spirit with the beautiful beach as your backdrop.
When you are not receiving classes, you will have time to explore the amazing Santa Teresa and the vast spectrum of possibilities it offers on and off the property.  Pranamar Villas boasts a spectacular pool and spa to extend your time to relax and renew.
For the more adventurous, the Santa Teresa area has some fantastic activities that will take your adrenaline to the limit with ziplining through the tropical dry forest with spectacular views of the Pacific Ocean. This is a quintessential Costa Rican tour and once you do it, you will understand why!  You can also go horseback riding or hop on an ATV to explore the forest from ground level.
For water lovers, Santa Teresa doesn`t disappoint.  This is a world-famous beach for surfers, whether you are a beginner or a pro.  There are some great surf lessons that Pranamar can help you arrange so get ready for some fun on the waves.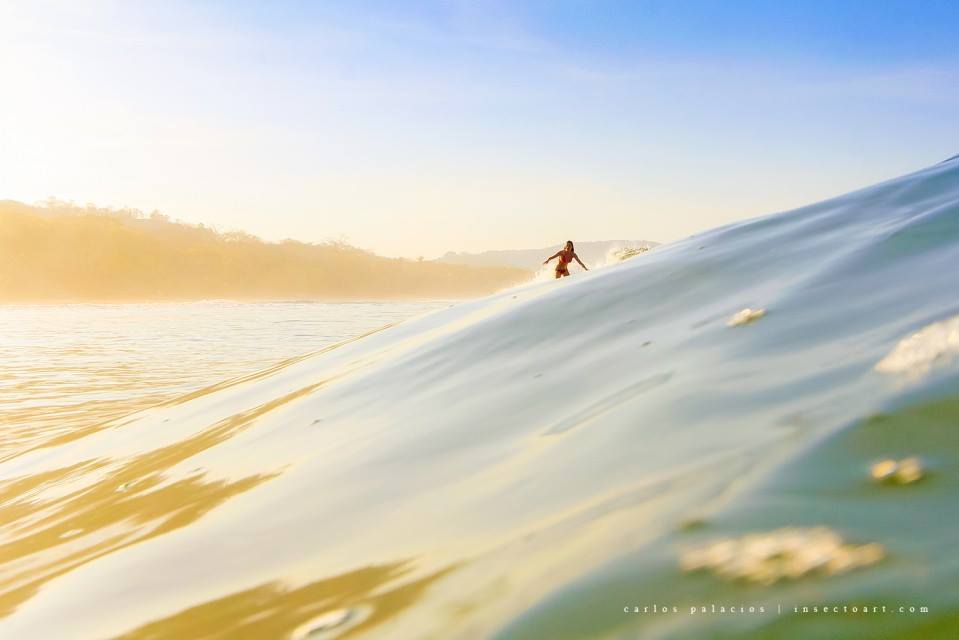 Aligned Flow ® Yoga/SUP/Surf Retreat Costa Rica – 21-28 March 2020
Now, this is the perfect trifecta on one of the "most beautiful beaches in the world" according to Forbes Magazine.  Combine daily yoga classes in the morning with Stand Up Paddling and Surf lessons in the afternoon while staying at Pranamar Villas.
You will have lots of great moments to mix and mingle with your fellow retreaters and really feel the Pranamar and the Santa Teresa energy.  Mix the restorative and relaxing orientated yoga classes with some close to nature adventure to experience new levels of thrill that is what Costa Rica is famous for.
Pranamar Villas is the perfect place to spend some you time for a healthier lifestyle. This beautiful beachfront property has yoga retreats programmed throughout the year for all levels. One of the wonderful things about the yoga community is that you make new friends and there is a real and true sense of community that is welcoming and a feel-good time.