Thanks to its warm, clear water and abundant marine life, the gulf of Golfo Dulce is definitely the place to go snorkeling in Costa Rica.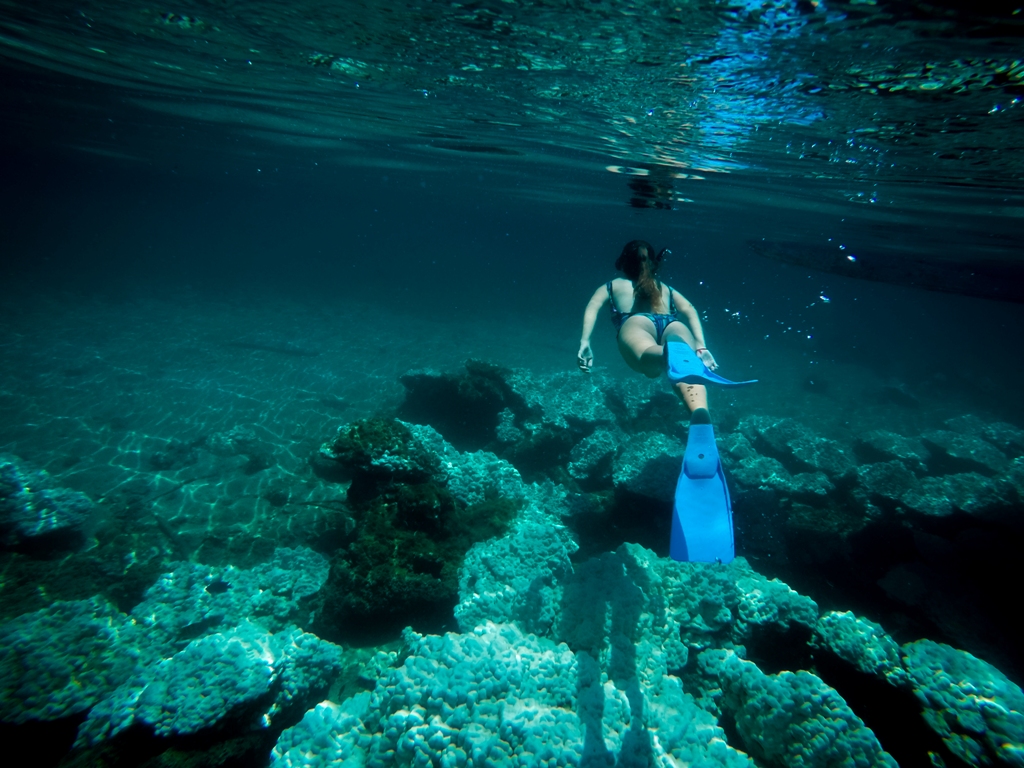 Article by Shannon Farley
When you're in a place like the Osa Peninsula region of Costa Rica, it's easy to focus on only the magnificent rainforest jungle and the famous national parks. Nonetheless, the incredibly unique gulf of Golfo Dulce definitely merits equal exploration.
One of only four tropical fjords in the world, the Golfo Dulce's warm and clear waters, protected from the open Pacific Ocean, are an extraordinary habitat for marine life. Besides being a crucial birthing spot for migrating humpback whales, Golfo Dulce is home to several kinds of dolphins, sea turtles, rays, numerous tropical fish, and big, friendly whale sharks.
Thanks to these nutrient-rich waters, snorkeling in Costa Rica in Golfo Dulce can be an awe-inspiring experience of wildlife encounters.
During whale-watching season in July, August and September in the gulf, you might see a visiting humpback whale mother and her calf, or a male whale looking for a mate. Almost always you will see dolphins, and if you're really lucky you might spot a massive (and gentle) whale shark.
Other marine life you may see include: Spotted dolphins, Bottle-nosed dolphins, Spinner dolphins, eagle spotted rays, stingrays, Olive Ridley and Hawksbill sea turtles, angel fish, butterfly fish, parrot fish, pufferfish, eels, starfish and sea urchins.
You will marvel at how Golfo Dulce's water changes color from deep jade green next to the shoreline where it reflects the dense jungle, to bright blue where it mirrors the immense tropical sky. Sunsets over the tropical fjord are spectacular.
The water temperature averages 28°C / 82°F, and the clear sea offers visibility up to 100 feet. Water clarity is best during dry season (January to May), but is good most of the year. There is not much coral anymore, but there is plenty of sea life.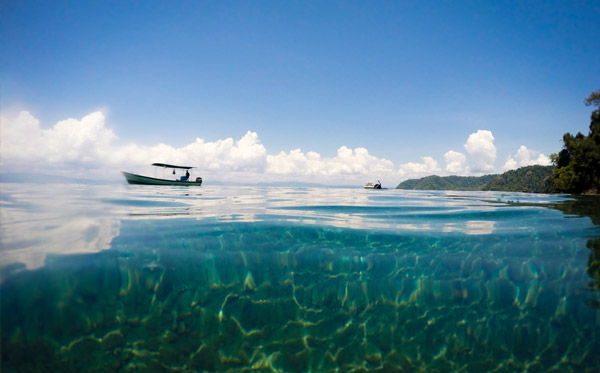 Playa Nicuesa Rainforest Lodge is your gateway to this beautiful area of pristine tropical wilderness – something you don't see every day. The Costa Rica eco-lodge sits right on Golfo Dulce, backed by its private rainforest reserve and the Piedras Blancas National Park. Accessible only by boat, the journey to get here is worth it.
At Nicuesa Lodge, you have free use of kayaks, snorkeling gear, fishing equipment, and unlimited self-guided hikes on their trails. Various guided tours also are offered.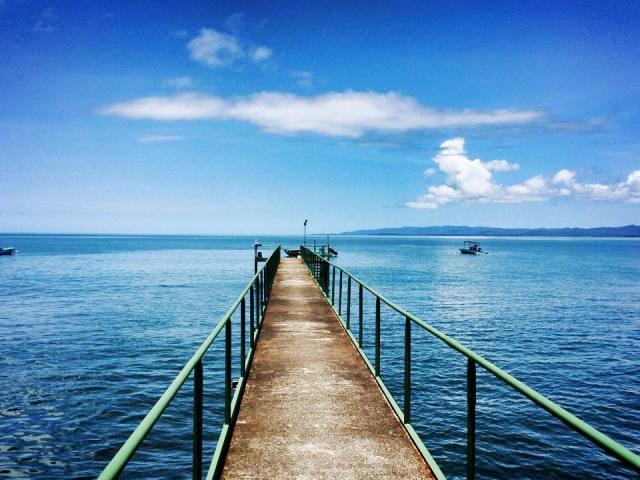 Where to go snorkeling in Costa Rica at Nicuesa Lodge
Snorkel right off the Playa Nicuesa boat dock or beach to see multitudes of reef fish. You can also check out Nicuesa Lodge's coral reef restoration project here. Since 2015, in collaboration with the University of Costa Rica (UCR) and the National Institute of Learning (INA), Nicuesa Lodge staff and university biologists have been creating coral gardens on artificial structures to renew the ecosystem.
Go on a kayaking/snorkeling tour from Playa Nicuesa along the Golfo Dulce shoreline. You'll paddle into the gulf to look for dolphins, and then go to secluded Half Moon Beach for snorkeling. There, you will find rocky reef housing fish, eels, urchins and starfish.
Take a boat tour of Golfo Dulce to look for dolphins, rays, sea turtles and other marine life. Stop to snorkel in protected sites, like the Mogos Islands, with coral reef and plenty of sea life.