The dry tropical forest covering the western side of Rincon de la Vieja Volcano in Guanacaste, Costa Rica creates an interesting ecosystem for many different animals and plants than you would see elsewhere in Costa Rica.
The award-winning eco-hotel Hacienda Guachipelin, located at the base of the massive volcano, offers fun and fascinating Costa Rica nature tours. You can visit waterfalls and natural volcanic hot springs, go hiking in the Rincon de la Vieja National Park, learn about ancient cultures on an archaeology tour, and see exotic wildlife in Hacienda Guachipelin's Butterfly Garden, Serpentarium & Frog Exhibit.
The Butterfly Garden shows three of the major families of butterflies in Costa Rica: Pieridae, Papilionidae and Nimphalidae. The Serpentarium and Frog Exhibit presents 23 kinds of snakes, including 11 that are poisonous; six species of frogs and two types of basilisk lizards – in glass and wood habitat cases. The tour guide will explain details about each animal. The tour also visits the ranch's Look-out Point, where you can see the Rincón de la Vieja and Santa Maria volcanoes as well as the Pacific Coast of Guanacaste.
Nature Tour times: 8:00 AM / 10:00 AM / 1:30 PM / 2:30 PM
Tour duration: 1.5 hours
Tour Prices: USD $20 adults (11+ years) / USD $15 children (4-10 years)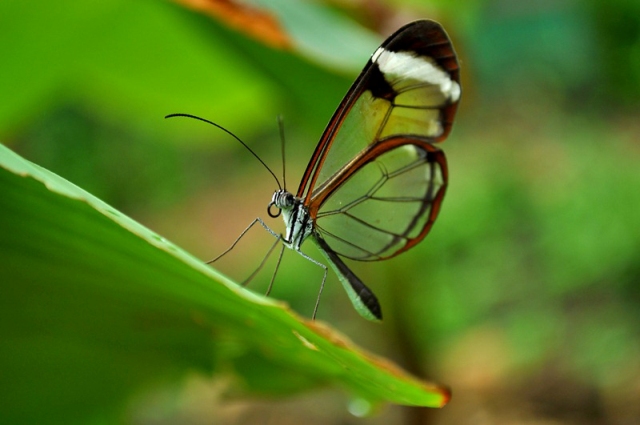 Choose the One Day Nature Pass and you will have included buffet lunch in Hacienda Guachipelin's Restaurant, and a visit to the natural volcanic hot springs at Rio Negro (transport by vehicle). Tour Prices: USD $55 adults (11+ years) and USD $45 children (4-10 years).
Another interesting nature and cultural tour at Hacienda Guachipelin is the Archaeology tour. Created by an archaeologist with the University of Costa Rica, eight stations give an introduction to the history of Guanacaste and Rincon de la Vieja, and show daily life of the indigenous peoples who lived near the massive Rincon de la Vieja Volcano in Guanacaste.
Hacienda Guachipelin's Adventure Center is open seven days a week from 8:00 a.m. to 5:00 p.m. You should note that the Rincon de la Vieja National Park is closed on Mondays. For the best day of Costa Rica adventure tours, get the One Day Adventure Pass at Hotel Hacienda Guachipelin. It includes canopy zip lines, horseback riding, river tubing, and
natural volcanic hot springs. You don't have to be a hotel guest to enjoy Hacienda Guachipelin's Adventure Park; many day visitors staying in other Guanacaste locations come to the popular eco-adventure hotel for tours.
At the base of the Rincon de la Vieja Volcano in the northwestern province of Guanacaste, Costa Rica, Hacienda Guachipelin is an award-winning eco-tourism hotel and 3,400-acre horse and cattle ranch. The hotel is 15.5 miles (25 km) northeast of Guanacaste's main city of Liberia.
Article by Shannon Farley
Related articles