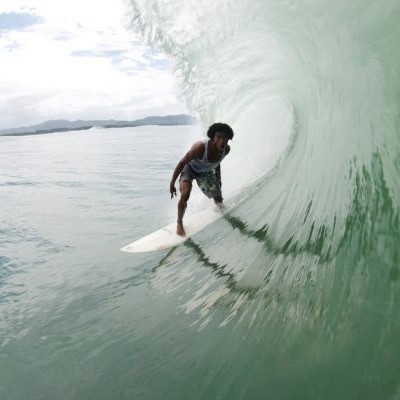 While there may not be 70-foot point break waves like in the movies, Costa Rica's Caribbean Coast still sports some of the top surf spots in the country and will bring Costa Rica's best surfers to the region at the end of January for the first national surf competition of the 2016 season.
Puerto Viejo is home to the most powerful wave in Costa Rica: "Salsa Brava". The "thick Hawaiian-style wave" builds in deep water and breaks over a shallow reef right in front of the funky Caribbean beach town. For advanced surfers only, Surfline notes: "Salsa Brava loosely translated means 'angry sauce', and if that ain't a groovy little metaphor, nothing is. It is called Costa Rica's heaviest and best wave, and believe it: pound for pound, it's as intense as any coral reef double-up right tube in the world."
Just around the corner from Salsa Brava, Playa Cocles – known as one of the prettiest beaches on the Caribbean Coast – will be the location for the Costa Rica National Surfing Federation's first competition in the 2016 Kolbi National Surfing Circuit. Set for Jan. 23 and 24, this is the third year in a row that the Costa Rica surfing circuit rides the waves at Playa Cocles, just south of Puerto Viejo.
Surfers from all over Costa Rica will compete in seven categories in the race for the national champion title later this year. Categories are: Open Division (ages 18 and up) for men and women, Juniors (under 18) for men and women, Boys (ages 15 and under), "Minigrometts" or young surfers (boys and girls ages 12 and under), and Longboard.
2015 was a big year for Costa Rica's National Surf Team – flying high with the ultimate win of World Surfing Champions in June and then making Central American Champions in December 2015.
Playa Cocles offers a consistent beach break with both lefts and rights. The Costa Rica Caribbean Coast surf report has reported low waves, waist high at best, so far in early January, but that could change for the better by the end of the month. Check Puerto Viejo weather here.
Where to stay in Playa Cocles, Costa Rica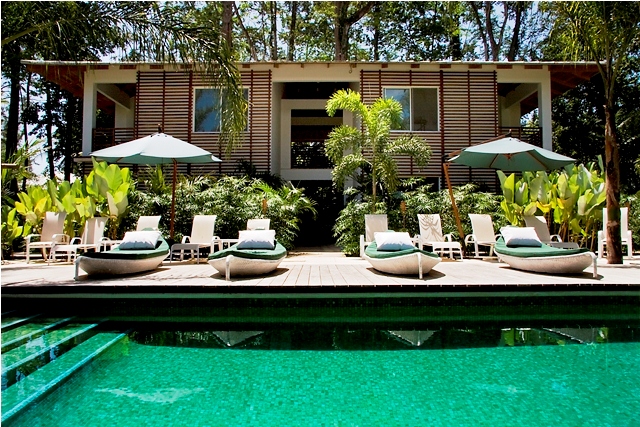 One of the finest Costa Rica boutique hotels on the Caribbean Coast and an Enchanting Hotel of Costa Rica, Hotel Le Caméléon is located across the street from beautiful Playa Cocles, where the hotel has a private beach club. You will be minutes from watching all of the action of the national surf competition. Hotel Le Caméléon is a sponsor of the 2016 Kolbi National Surfing Competition.
Want to go surfing yourself? Hotel Le Caméléon can arrange surf rentals or lessons. Be sure to check out all of the other activities available. The Costa Rica Caribbean beach hotel provides spa services, private yoga classes, a first-class restaurant, reading/lounging areas, and a lap pool and cool water Jacuzzi.
Plan your trip now to the best value destination for 2016 by the Lonely Planet – Caribbean Costa Rica! Getting there is easy with daily flights from San Jose to Limon on Nature Air and Sansa Airlines.
Article by Shannon Farley
Related articles