It certainly "Tis the Season…to visit Costa Rica!". After just opening airports to international commercial flights, more and more eager travelers have picked Costa Rica to visit after months of isolation and restrictions on hopping on a plane to faraway lands. Thanks to the fact that it is just an airplane ride away from many major airports, coming to Costa Rica is easier than ever.
When you come to Costa Rica during the Christmas season, you will be able to see how this important celebration is lived.  Try the food, the religious activities, and the way the Costa Rican´s like to enjoy the outdoors and the enjoyment of the local fairs and parades that are a welcome from the workplace. They are also an important way of enjoying some family time and for friends to get together for some fun.
While 2020 seems to the year that many celebrations, including Christmas, will be put on hold, some remain possible so let´s explore these traditions that Costa Rican´s love to enjoy and share.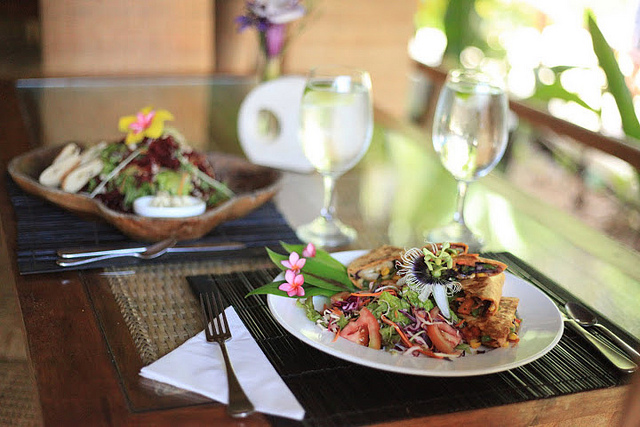 Fantastic Food
One thing is for sure, Costa Rican´s love food and the ritual of sitting with friends and family for a hearty conversation while delighting in the creation of fantastic dishes made from a wide variety of fresh fruits, vegetables and produce.  Even walking in the streets, you may find a tree bearing its fruit waiting to be picked. Mangos are a favorite!
Christmas time is also a special time for seasonal dishes that are now a tradition for many. Families meet on Christmas Eve to celebrate and around midnight, dinner is served. A leg of pork is a favorite for a lot of families although there are many menus to choose from.
But, the star dish of the Christmas season is the Costa Rican tamale, which is a corn-based masa with a piece of meat, rice, carrots, peas, prunes, olives, and even boiled egg wrapped into banana leaves.  They are then tied, two by two with string, and then into a big pot of boiling water they go!
The wonderful thing about tamales is that it is the opportunity for families to join forces and make a production line, each person adding an ingredient to the mix and passing it down the line.  It is a truly special occasion and goes back to the colonial period and is maintained to this day.
Manatus Costa Rica hotel in Tortuguero, not only is the best VIP hotel in Tortuguero, but it also has a gourmet restaurant that specializes in Costa Rica dishes with a touch of Caribbean.
Nicuesa Rainforest Lodge on the Golfo Dulce, not only is immersed in the rainforest, but it also has a farm-to-table dining experience. Their dishes are made with fresh fruit and vegetables and local produce to create Costa Rican inspired dishes which you will love!
Going to the Beach
Costa Rican´s love to go on vacations or on trips whether it is for the day or for a week. Thanks to its privileged geographical position in the world, the climate is fantastic all year round. Around Christmas time, the daily, afternoon showers disappear, and the sun comes out all day long.
Schools close around mid-December and don´t open until early February so this time of the year is immensely popular for the beach, which Costa Rican´s love.  So, when you come to visit Costa Rica over Christmas and New Year, come prepared to mix with the locals, who are some of the friendliest in the world.
If going to the beach is on your what-to-do list when visiting, we recommend a few hotels that are well worth staying at!  In Guanacaste on the Nicoya Peninsula, check out Nammbu Bungalows that overlook the pristine beach of Carrillo, just south of Samara. Large, spacious rooms and spectacular views of the beach below and the horizon from the infinity pool makes for special times.
On the southern Pacific Coast, you will find Cristal Ballena is perched on the mountainside overlooking the ocean.  It is immersed in nature and gardens and you will love it!  Amazing views are just one of the great attractions of this beautiful hotel.
And when the Caribbean Sea calls, stop at Le Cameleon which is just south of Puerto Viejo on Cocles Beach.   The Noa Beach Club is the perfect complement to the jungle-laden beach and the Caribbean vibe.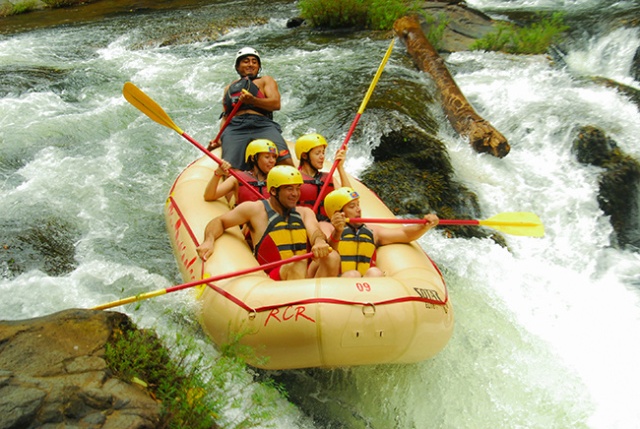 End of Year Fair
The End of Year Fair with its amusement park rides all lit up and producers of screams and laughter happen in San Jose every year.  It is also where the traditional bullfights occur but in Costa Rica, they are better named, bull runs within the bull ring as they chase behind the brave improvising bullfighters who run for their lives to avoid being bucked.
There are also restaurants, bars, and games of luck galore. This is favorite friends and family outing, and people wait eagerly for it all year.   Whether you like the roller coaster or the Ferris wheel, there is a ride for everyone.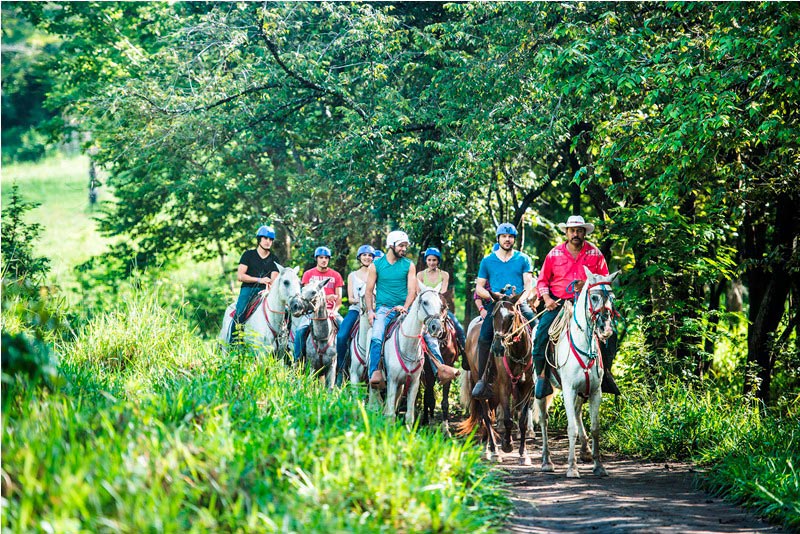 National Horse Parade
This is a tribute to the cowboys of Guanacaste and the Northern Lowlands and their love of horses.  Every year, there is a Horse Parade through the main street of San Jose and is filled with spectators as the horses prance and trot along.  This is where horse lovers can enjoy the absolute best of the Costa Rican equine culture and is a good excuse to have a great time outdoors.
If you love horses, don´t miss staying at Hacienda Guachipelin on the slopes of the Rincon de la Vieja Volcano in Guanacaste.  This is the epitome of cowboy country and adventure.  You can even enjoy thermal mud baths courtesy of the volcano just up the road!
The beautiful Tilajari Hotel is located by the majestic Arenal Volcano.  This part of the country is agriculture and cattle rich land. Horses are part of the rural landscape and a principal form of transport for many.
This year the Horse Parade has been postponed due to Covid-19 but instead of bringing the horses to you, we can take you to the horses and cowboy country instead! Not a bad plan, right?
While 2020 has changed the way we will probably celebrate Christmas and the end-of-year season, the love and travel and making memories with family and friends haven´t. Costa Rica can´t wait for you to create new memories in 2021.  Happy season greetings to you and the best for the new year from the Enchanting Hotels Collection.