Surrounded by the Piedras Blancas National Park, Golfito National Wildlife Refuge, Corcovado National Park, and gulf of Golfo Dulce, Playa Nicuesa Rainforest Lodge is one of the best places to see Costa Rica wildlife.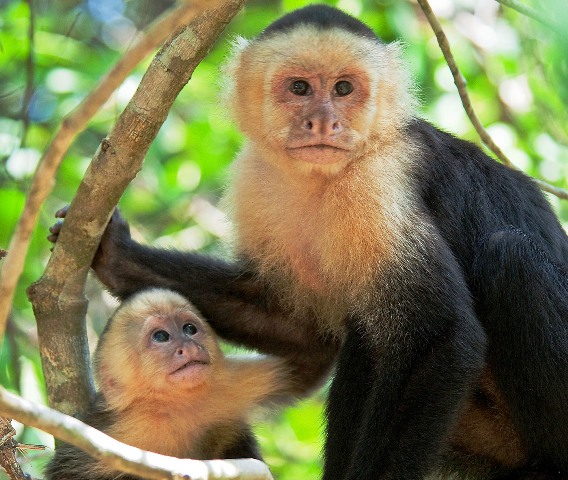 There are few places in the world where you can feel like you've entered a National Geographic wildlife documentary in person. Costa Rica is one of those places.
Sandwiched between North and South America and the Pacific Ocean and Caribbean Sea, Costa Rica is an amazing bridge of biodiversity rich in animals and plants.
In the southern part of the country, the Osa Peninsula is one of the most magical and unspoiled places for nature lovers. Estimated to hold 3% of the world's biodiversity and be home to half of the species roaming Costa Rica, the Osa Peninsula is considered to be one of the most biologically intense places on Earth.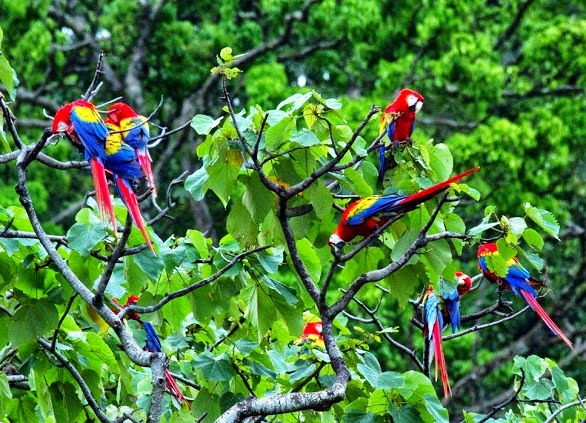 Set in this wild jungle surrounded by the Corcovado National Park on the Osa Peninsula, the Piedras Blancas National Park, Golfito National Wildlife Refuge, and the gulf of Golfo Dulce, Playa Nicuesa Rainforest Lodge is one of the best places to see Costa Rica wildlife in the jungle.
Some of the most popular animals encountered here include all four species of monkeys in Costa Rica – white-faced capuchin, howler, spider and squirrel, endangered Scarlet Macaws, toucans, white-nosed coatis, peccaries, collared anteaters, raccoons, wild cats like ocelots, and dozens of species of frogs, butterflies, snakes and lizards. The bird-watching is phenomenal. In the gulf of Golfo Dulce, you can see several kinds of dolphins, whales, sharks, whale sharks, sea turtles and tropical fish.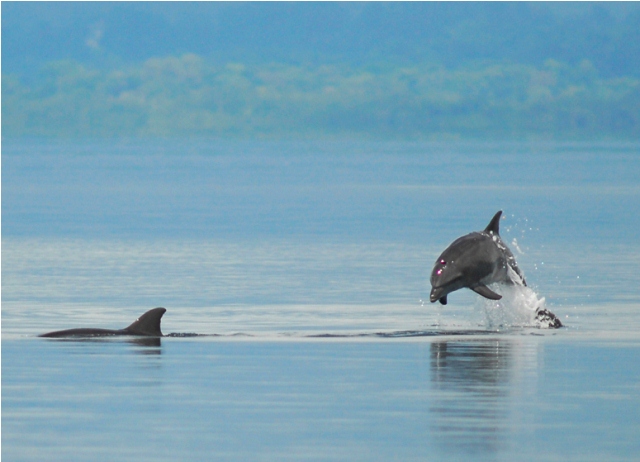 To help keep track of the abundant wildlife living on Nicuesa Lodge's 165-acre private reserve bordering the remote Piedras Blancas National Park, camera traps capture images and video footage of animals that are often difficult to see. This lets Nicuesa staff get a secret glimpse into rainforest life when they're not there.
Digital cameras in protective casings are unobtrusively mounted on trees and other stationery objects in areas thought to be frequented by animals. Motion and infrared sensors trigger the camera to take photographs or videos when animals pass through their field of vision. The eco-lodge's staff then regularly retrieves the images from the camera to see what's been happening in the rainforest when humans aren't around – especially at night.
Camera traps are part of Nicuesa Lodge's long-term wildlife monitoring project. Images are used to study the biodiversity, behavior patterns and population estimates of wildlife that are not easy to observe.
Guests at Playa Nicuesa Rainforest Lodge can discover Costa Rica wildlife on guided and self-guided hiking trips on the eco-lodge's extensive trail system. Boating, kayaking and paddleboard tours bring you close to plentiful marine life in the Golfo Dulce and mangrove estuaries. There are also specialty birding and whale watching tours. For the best rainforest wildlife viewing, go on a guided hike on the lodge's trails in the early morning or just before sunset.
Welcome to Playa Nicuesa Rainforest Lodge, an Enchanting Hotel of Costa Rica, where eco-friendly travel combines with comfort and excellent, friendly service. Wake up to the guttural roar of howler monkeys or the melodic songs of rainforest birds from your private cabin or guestroom in the rainforest along the tranquil gulf. What you won't hear at this Costa Rica rainforest hotel are the sounds of traffic and civilization.
Visit Nicuesa Lodge in southern Costa Rica for the adventure of a lifetime!
HOW TO SEE WILDLIFE IN COSTA RICA
Costa Rica hosts more than 5% of the world's biodiversity: 208 species of mammals, 870 kinds of birds, 1,250 kinds of butterflies and 8,000 different moths, 160 species of amphibians, 220 different reptiles, and 34,000 types of insects. The Costa Rica rainforest is full of wonders and wildlife – you just need to know how to look.
Wildlife spotting tips:
Be aware of where you are and what's around you. Listen and look.
Get up early.
Be quiet.
Blend into your surroundings.
Know what you are looking for.
Have patience to wait for wildlife.
Invest in a good pair of binoculars.
Respect wildlife and their environment.
 Article by Shannon Farley
Related articles