Wikipedia defines wellness as "used to mean a healthy balance of mind, body and spirit that results in an overall feeling of well-being."  Many destinations promote wellness, wellbeing, happiness… Does it mean to exercise daily, to be fit? Does it mean to meditate, do yoga? Does it mean to nourish your body with a well-balanced diet?  Visit Costa Rica to learn about yourself and discover what wellness really means to you.
Dr. Bill Hettler, the co-founder of the National Wellness Institute based in Wisconsin, developed a wellness paradigm that encompasses six dimensions: Physical, emotional, spiritual, intellectual, environmental and social.  He theorizes that if one of these aspects of your life is thrown off balance it affects the others.
To support the physical aspects of wellness, there are properties in Costa Rica that offer yoga retreats, such as Bahia del Sol Beachfront Boutique Hotel, located in Guanacaste.  Another property with its own Yoga Studio is Hotel Belmar, nestled in Monteverde, Costa Rican cloud forest.  Practice yoga, do surfing lessons or relax on the beach at the intimate Tropico Latino, in the Nicoya Peninsula.
Playa Nicuesa Rainforest Lodge, in the Golfo Dulce, is a place where you can disconnect from technology, cleanse your lungs, pick your own food from their tropical garden, practice yoga while surrounded by Nature, in summary, fulfilling pretty much all wellness dimensions put forth by Dr. Hettler.
Hotel Hacienda Guachipelin is very close to the Rincon de la Vieja Volcano.  The 3,400 acre ranch boasts its own archaeological sites, coffee tour, waterfalls, hot springs, horseback riding and more.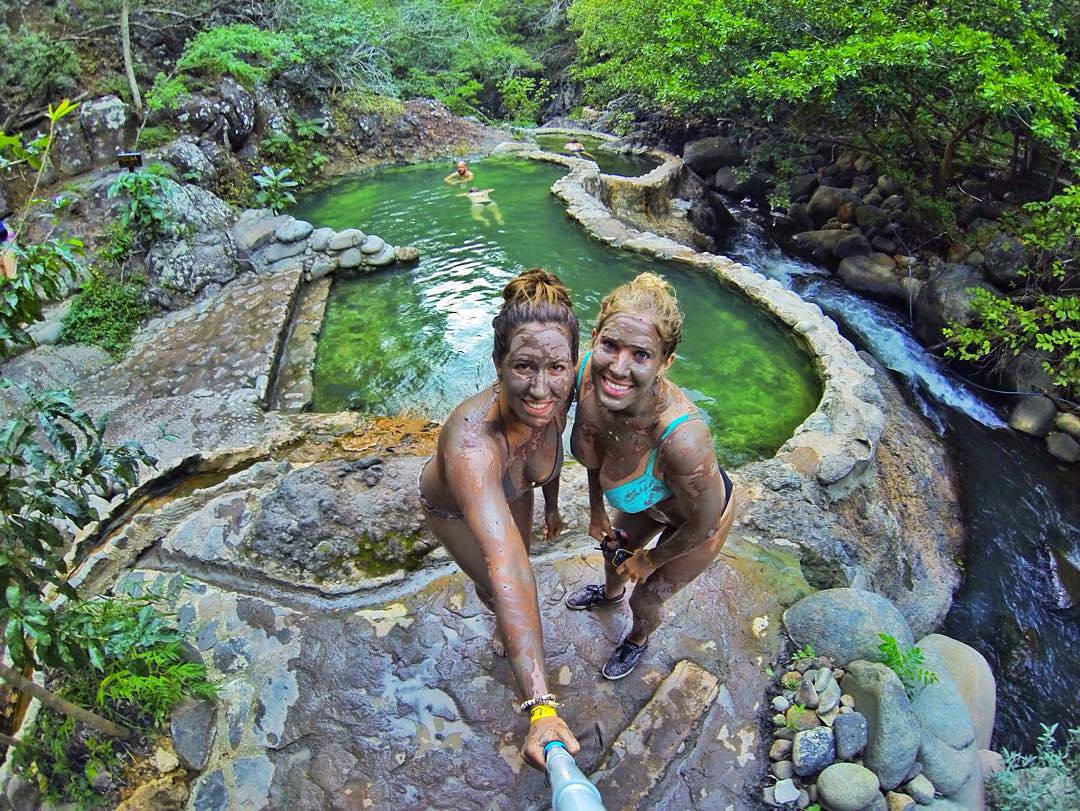 There are many environmentally friendly hotels in Costa Rica, where you can rest assured that your stay's footprint will be offset by the property's management.  One of these is Capitan Suizo Boutique Beachfront Hotel in Northern Pacific Tamarindo.  They also work towards fulfilling the social aspect of wellness, by working directly with the community to provide work for local residents.  La Cusinga Lodge in the Southern Osa Peninsula is committed to sustainability and where you can do bird watching and paddle boarding.
Located close to the Arenal Volcano,  the Tabacon Grand Thermal Resort, is well known for its mineral rich thermal waters known to have healing and relaxation properties.  The Springs Resort and Spa, also in this area, apart from having access to natural hot springs as well, has a 14,000 square foot Spa and Fitness Center, where you can invest some time seeing to the physical aspects of wellness.
Will tying the knot with your significant help balance your emotional wellness dimension? There are many properties in Costa Rica that can assist with the perfect tropical destination wedding.  Villa Caletas in the Central Pacific Coast region boasts magnificent views and luxury accommodations.  Aninga Lodge in Tortuguero, on the Caribbean coast, is a unique property where you can explore the canals, enjoy birdwatching, kayaking or see turtles nesting when in season.
If you are staying in San José and would like a relaxing massage before or after your adventure begins, Kuö Spa, at the Marriott Costa Rica hotel is located close to the airport, and offers a wide range of facials and massages.
Have an amazing time defining what wellness means to you during your visit to Costa Rica!
Article by Katie Widdowson