The slow-moving sloths of Costa Rica are streaking into the limelight with their own weeklong online special program. Starting June 20, 2014, Animal Planet and Animalist will stream daily footage from the Sloth Sanctuary of Costa Rica.
Cute and cuddly sloths of the Caribbean Costa Rica have been in the spotlight since last year's program "Meet the Sloths" aired on Animal Planet. The two-hour special program will run again on June 21 at 8:00 a.m. EST. The story follows a year in the lives of five sloths at the Sloth Sanctuary.
Located on the Southern Caribbean Coast of Costa Rica, just south of Limon on the way to Puerto Viejo Costa Rica, the Sloth Sanctuary rescues, protects and rehabilitates sloths. You can see sloths in person on a sloth tour.
"Sloth Week" will show six days of sloth-related Web content, sloth facts, the most adorable and interesting sloth videos and live cams. "So much sloth greatness, we gave them their own week," reports Animal Planet.
You can visit the Sloth Sanctuary on a fun half-day tour. Tuesday through Sunday (closed Monday), tours start at 8:00 a.m. and go every hour on the hour; the last tour is at 2:00 p.m.
More top Caribbean Costa Rica tours
Turtle nesting: See giant Leatherback sea turtles, along with Hawksbill, Green and occasionally Loggerhead sea turtles, make their nests and lay their eggs on Gandoca-Manzanillo beaches.
Bribri Chocolate Tour: Learn about cacao's long history in Costa Rica, its importance in the Bribri indigenous culture, and organic chocolate making.
Pacuare River Whitewater Rafting: For its sheer beauty and phenomenal class 3-5 whitewater rapids, the Pacuare River of Costa Rica is one of the world's top whitewater river rafting adventures.
Cahuita National Park: Cahuita National Park is one of the most beautiful parks in Costa Rica, known for its white sand beaches fringed with endless coconut trees, calm and clear sea and spectacular coral reefs.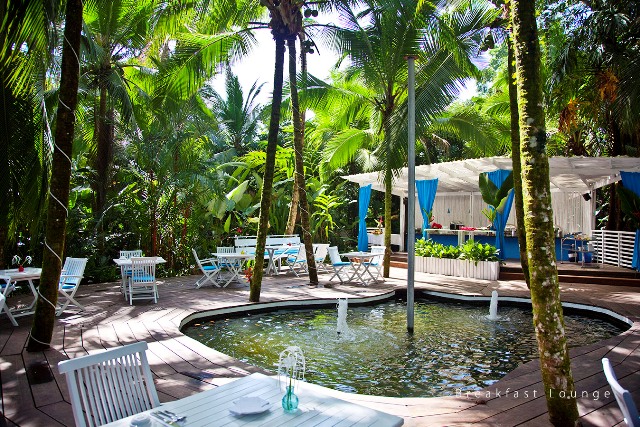 Where to stay: When visiting the southern Caribbean Coast of Costa Rica, the place to stay is Hotel Le Caméléon. The vibrant Costa Rica boutique hotel fronts the dazzling, turquoise Caribbean Sea and golden sand of Playa Cocles – one of the area's most beautiful beaches. Hip, modern and upscale, Le Caméléon features ultra-chic rooms, beautiful tropical architecture, and lush jungle gardens. The elegant Le Numu Restaurant & Bar is one of the area's top restaurants; and the newly remodeled La Sula Sea Lounge beach club is the place to hang out by the shore and meet friends for a cool drink or a light meal.
Article by Shannon Farley
Related articles