Expat photographer, Charlie Doggett, publishes a new photo book about Atenas, Costa Rica showing off the beautiful nature and happy life in his adopted hometown.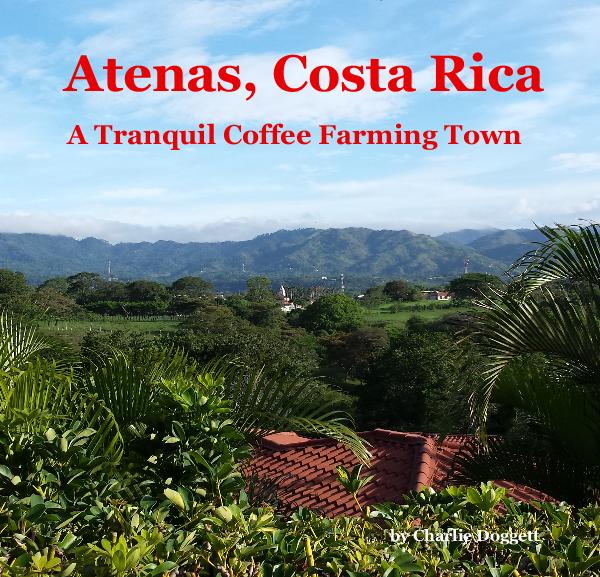 Charlie Doggett moved to Atenas, Costa Rica to retire. But the 77-year-old from Tennessee fell in love so much with Costa Rica's nature that he's busier than ever publishing books of his photographs taken in his adopted homeland.
Doggett's newest book, Atenas, Costa Rica: A Tranquil Coffee Farming Town, came out earlier in April on Blurb.com. It is the latest in a collection of 35 books that Doggett has self-published, including his personal memoirs and the history of his family.
The book description tells that it is "a 78-page book of photos of my adopted hometown of Atenas, Costa Rica with everything from birds and flowers to fiestas and buildings. Enjoy some of the peaceful and happy images I enjoy every day with 112 photos! Pura Vida!"
"I threw that book together quickly and there are no words," explained Doggett. "My neighbor and good friend, Anthony, is moving back to the USA and I wanted him to have a memory of Atenas where he lived. So I went through all of my Atenas photos – the oxcart parades, Independence Day parades, the buildings and places – and created a photo scrapbook of sorts as a going away gift."
A lover of nature and adventure since childhood, Doggett relocated to Atenas, Costa Rica from Tennessee at the end of 2014. He had been traveling repeatedly to Costa Rica since 2009 when he took a bird watching tour. "Retirement costs in the U.S. are such that I could no longer afford to travel, so I just moved to where I like to travel!" he said.
"I love nature and tranquility and you've got both in Costa Rica better than anywhere else I've ever been," said Doggett. "I love it here. In the morning I wake up to the birds singing. Every day is a holiday for me."
Doggett's love of photography, and also bird watching, comes from the three years he worked as a missionary in Gambia, West Africa from 1999 to 2002. He retired after that to Nashville, Tennessee, where he was a volunteer docent at the Nashville Zoo, a public school reading tutor, and volunteered in his church. He became an avid nature photographer and world traveler in arts and crafts fairs selling his nature photos.
He is currently working on an ongoing series of small books showing off the birds in different places of Costa Rica, titled the "Birding Lodges of Costa Rica".
Doggett said he mostly publishes his books for himself. "In the olden days, I used to go to the drugstore and print out a bunch of photographs. Now I make these books to save the photographs I want," said Doggett, who uses a Canon Rebel as the tool of his trade. "I do it for fun, not to make a living. The books are a little expensive so people don't buy them very often. But I send a copy to all of the lodges I visit."
On Blurb.com you can order Doggett's books or look through them online. The soft cover version of the Atenas, Costa Rica book sells for $39.49 and the hard cover for $52.49.
You can follow Charlie Doggett on his website, Smugmug Photos and Blurb.com. He also writes a blog about being retired in Costa Rica.
Article by Shannon Farley