It's Costa Rican summer again! Pranamar Villas in Santa Teresa celebrates the season with beachfront dining and a new restaurant concept.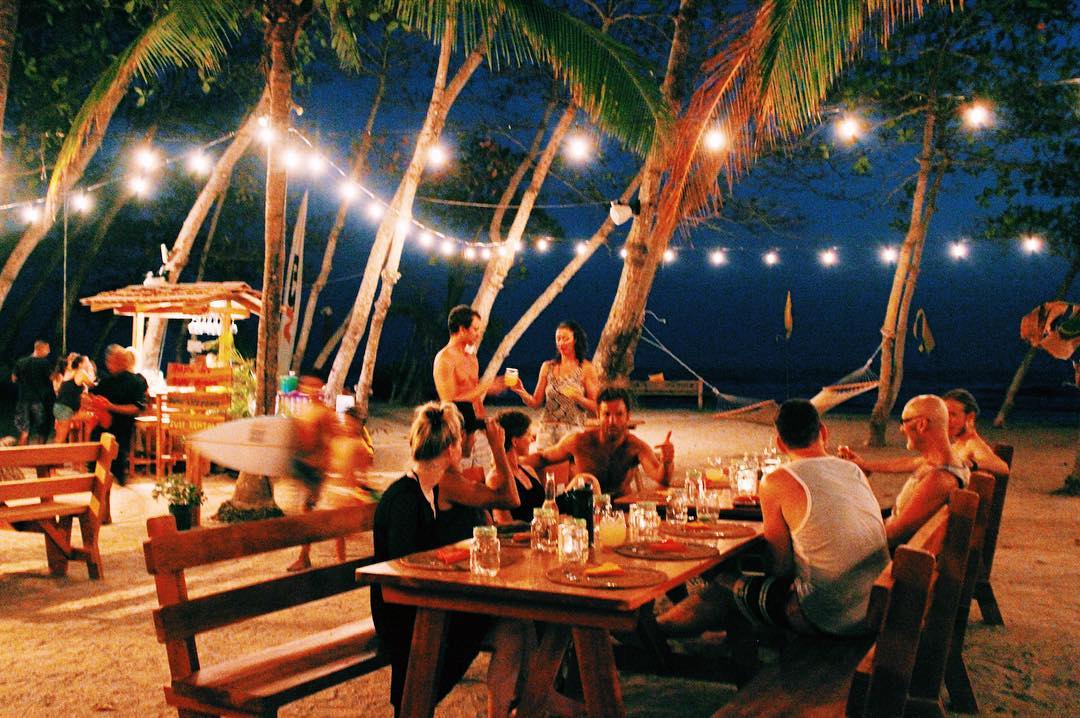 Article by Shannon Farley
Costa Rican summer has come again to the popular beach town of Santa Teresa and the best place for summer sunsets is at the beachfront Tiki Bar at Pranamar Oceanfront Villas & Yoga Retreat.
This time of year, now that it's dry season, Pranamar Villas has moved its dining outdoors to let guests fully enjoy the spectacular view and fiery sunsets of Santa Teresa – called by Forbes Magazine "one of the most beautiful beaches in the world."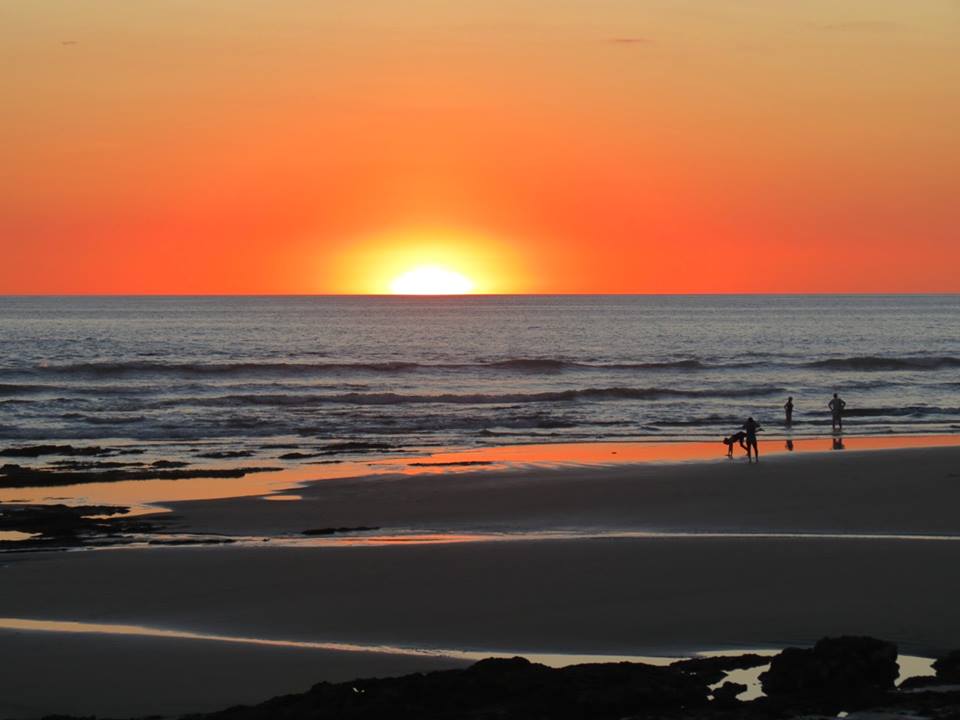 Lunch and dinner are being served in Pranamar's Tiki Bar lounge in the beachfront garden. Sea breezes keep you relaxed under the shade of palm trees as you gaze out at the brilliant blue Pacific and savor a great meal. When the sun settles into the sea, you can enjoy sultry tropical evenings under the sparkling stars. Breakfast continues to be served in the picturesque poolside restaurant.
Pranamar debuts a new restaurant concept this summer season. The new Kavita Restaurant features Asian, Mediterranean and Costa Rican dishes. While continuing to focus on fresh and healthy, the menu now offers a large variety of gluten free and vegan meals, more salads, and Costa Rican favorites like arroz con pollo, arroz con camarones, and ceviche. Fresh fish, vegetables and other items will be prepared on an outdoor grill. Pranamar's famous super healthy smoothies will add in more detox options, and soon there will be smoothie bowls with superfoods.
Pranamar sources fresh and organic products from local providers and buys fish fresh from local fishermen in the area. Herbs grow organically on the hotel's property, like mint, rosemary, basil and oregano.
To offer more selection, the dinner menu will change every three nights. For Christmas and New Year's, the Tiki Bar at Pranamar will celebrate with special buffet dinners and live music. Guests will be able to enjoy live music all summer season with regular events.
The restaurant's new name of Kavita, which means "poem" in Sanskrit, symbolizes Pranamar's natural beauty, feeling of peace, and yoga traditions.
Kavita Restaurant is open to the public daily. For reservations, call 2640-0852. Or better yet, be a guest at Pranamar Oceanfront Villas and be able to dine beachfront in Santa Teresa every day.