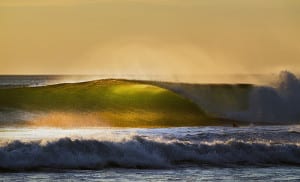 The pristine beaches of Nosara, Costa Rica have caught people's attention a lot lately.
In December, National Geographic Magazine chose Nosara as one of the best winter trips for 2014. Then, Cable News Network (CNN) selected Nosara as one of its 11 Places to Go Worldwide for 2014. Nosara also was listed as one of the top 45 places in the world to visit in 2012 by the New York Times.
On the North Pacific Coast of the Nicoya Peninsula in Costa Rica, Nosara has caught the spotlight as a top travel destination for its "eco-friendliness" and wholesome beauty.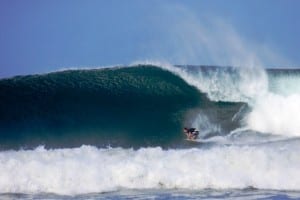 Nosara is renowned for some of the best surfing in Costa Rica and uncrowded beautiful beaches. The region also features the famous Nosara Yoga Institute and the acclaimed Ostional National Wildlife Refuge – the second largest nesting site in the world for Olive Ridley turtles, and the only Costa Rica beach where you can observe sea turtles nesting year-round. Surf schools, boutique hotels, artist communities, and a progressive recycling center add to Nosara's attraction. The beaches of Guiones, Pelada, Garza and Nosara have been awarded the Ecological Blue Flag for environmental cleanliness.
Check out the hot 2014 destination of Nosara, Costa Rica for your next holiday.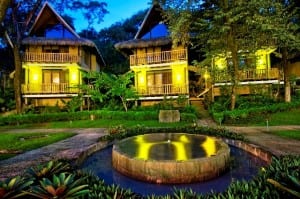 Where to Stay: L'acqua Viva Resort & Spa is one of the best eco-friendly luxury hotels in Nosara and is an Enchanting Costa Rica Hotel. Located one kilometer from the fine white sand beach and top surf spot of Playa Guiones, L'acqua Viva Resort & Spa is founded on water and art. The hotel's exotic Bali-style architecture surrounds abundant water and swimming pools and art masterpieces from around the world. Accommodations range from Deluxe Rooms to Suites to Villas.
Upcoming Events: Traditional Costa Rican summer "fiestas" will come to Nosara from Jan. 22 to 27, featuring parades, concerts, dances, bull riding, horses, and football matches. The Triple Crown of Surf, hosted by the Nosara Surf School, will continue with its second competition on Feb. 1 at Garza Beach; the grand finale will be at Guiones Beach on March 1 and 2.
Getting to Nosara: Nosara is a 4.5-hour drive from San Jose's international airport, and a 2.5-hour drive from the Liberia International Airport. Short-hop domestic flights arrive in Nosara from both the San Jose and Liberia airports; from there it is a 10-minute drive to Playa Guiones and Playa Pelada.
Article by Shannon Farley
Related articles