Tucked between the Osa Peninsula and the southern Pacific region of Costa Rica, the "Sweet Gulf" of Golfo Dulce is the perfect destination for nature lovers and adventure-seekers.
Circling the warm blue waters of Golfo Dulce is a tropical rainforest with secluded beaches and an amazing biodiversity. Here you can encounter all four species of monkeys – white-faced Capuchin, spider, howler and the endangered squirrel monkey, Scarlet Macaws, toucans, coatis, wild pigs, exotic snakes, ocelots and jaguars, to name a few. Golfo Dulce is a critical habitat for migrating Pacific Humpback Whales, dolphins and sea turtles.
Beaches in southern Costa Rica are pretty and pristine. Here are 5 tropical beaches – called "playas" in Costa Rica – that you don't want to miss when visiting the Osa Peninsula and Golfo Dulce, Costa Rica.
Playa Nicuesa
Home of the award-winning eco-hotel Playa Nicuesa Rainforest Lodge, Playa Nicuesa recently received the Ecological Blue Flag Award for the fifth time for having one of Costa Rica's cleanest beaches. Playa Nicuesa is located in the lower middle of Golfo Dulce on the mainland side; its 165-acre private rainforest preserve borders the Piedras Blancas National Park. Golfito is a 25-minute boat ride away, and across the Gulf, Puerto Jimenez is 30 minutes away. The Costa Rica rainforest lodge holds the highest Sustainable Tourism Program rating, and offers adventure and nature tours in the rainforest and around Golfo Dulce. The beach is mostly small pebbles with dark sand, fringed by palm and coastal almond trees — usually full of wild Scarlet Macaws. Best features: crystal clear water that changes color from bright blue to jade green; jumping off the Nicuesa Lodge dock into cool water; and watching dolphins swim past shore.
Playa San Josecito
Just around a small rocky point from Playa Nicuesa, to the south, is Playa San Josecito – a long crescent-shaped dark sand beach that steeply drops into the water. At the west end of the beach is Casa Orquideas Botanical Garden, a beautifully landscaped private tropical garden with hundreds of species of ornamental and edible plants that have been collected and cared for by Ron and Trudy MacAllister, who have lived in this remote region since the 1970s. Best features: taking a guided tour of Casa Orquideas Botanical Garden; fishing by kayak just offshore.
Playa Cativo
This pretty little beach is within the Piedras Blancas National Park up in the inner gulf. Playa Cativo also won the Costa Rica Ecological Blue Flag Award for 2014. When the tide is low, there is a dark sand beach. Best features: snorkeling at coral reefs nearby; spotting Humpback Whales during whale-watching season.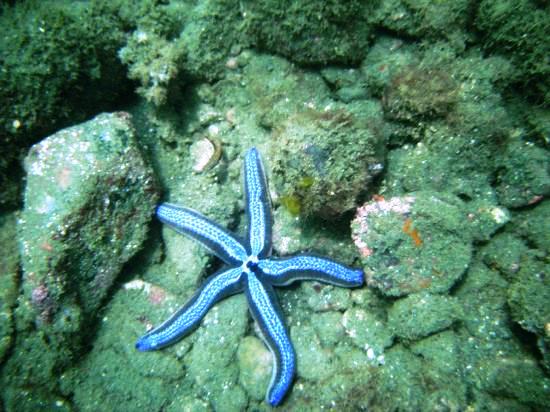 Playa Cana Blanca
Home to the Osa Wildlife Sanctuary, which rescues and rehabilitates orphaned and injured wild animals, Playa Cana Blanca is also contiguous with Piedras Blancas National Park. This is one of the few completely sandy beaches in Golfo Dulce, and it is gorgeous. Take a tour of the sanctuary and you'll meet a wide variety of animals, from spider monkeys and white-faced monkeys to sloths, kinkajous, tayras, ocelots, anteaters and Scarlet Macaws. Best features: meeting the animals at Osa Wildlife Sanctuary and learning about their work; relaxing on the beautiful beach.
Playa Balina
This little-known dark sand beach is located in the inner Golfo Dulce, and is best known for its snorkeling.
Article by Shannon Farley
Related articles