In celebration of Earth Day 2015 – celebrating its 45th anniversary on April 22, 2015 – Horizontes Nature Tours in Costa Rica asked one of their long-time naturalist guides what was his favorite element of Costa Rica nature. Costa Rica's national parks were his answer.
From a country that was nearly devastated by deforestation by the early 1980s, today over 52 percent of Costa Rica's territory is protected between national parks, private reserves and wildlife refuges. Costa Rica's progressive reforestation and environmental protection have earned not only world respect for the nation's green policies, but also attracted more than 2 million visitors last year to experience Costa Rica's nature.
"We created our national parks from our past leaders' convictions to protect the richness of our amazing ecosystems," noted Gustavo Abarca, who has been a naturalist guide for 22 years – 20 with Horizontes Nature Tours.

Gustavo says he has visited nearly all 25 Costa Rica national parks. He enjoys them all; and he has his favorites. Here are Gustavo's top picks for Costa Rica national parks you should visit:
"I have had people who have traveled to the Amazon and they are amazed with the amount of wildlife that can be seen in a couple of hour's boat trip in Tortuguero," said Gustavo. "You can see three species of monkeys in less than two hours on a tour."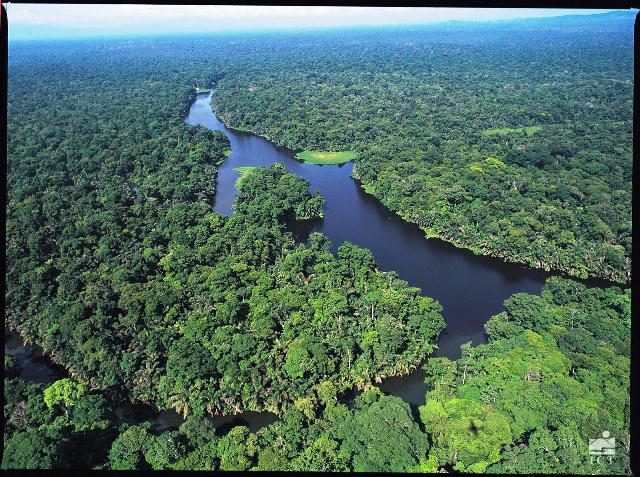 "Corcovado is such a sensation. In Manuel Antonio you can see all of the cute animals – the sloths, the monkeys – but in Corcovado you see pristine nature. You can get lucky and see a tapir, an ocelot, or a puma. You can be walking along and run into a big troop of spider monkeys," Gustavo explained. "Corcovado is for people with a passion for nature, interested in seeing the best well-kept rainforests on the Pacific Coast of Central America. It is for people who want to be the most off the beaten path, isolated and in contact with nature."
"The Piedras Blancas National Park and the buffer zones of the Golfito Reserve and the other private reserves are very unique and are always a favorite with my clients," Gustavo commented.
Rincon de la Vieja National Park
"I really enjoy Rincon de la Vieja. The contrasts between the fumaroles, boiling mud pits and waterfalls on one side, and then the light blue rivers and forest on the other side of the Continental Divide are completely different. This is one of the parks that are visually really unique," Gustavo noted.
Isn't it time you visited Costa Rica?
Design your Costa Rica vacation with Horizontes Nature Tours. The Costa Rica travel experts offer four fantastic Costa Rica national park vacations, Costa Rica nature holidays, Costa Rica family trips and Costa Rica beach vacations.
Let's take care of our planet on Earth Day and every day.
Article by Shannon Farley
Related articles