From hosting worldwide important events, to launching new strategies, to milestones in renewable energy usage, 2017 was an important year for the tourism industry and sustainability efforts in Costa Rica. Some important highlights:
Launch of "essential Costa Rica, My Choice, Naturally" campaign by the ICT (Costa Rican Tourism Board)
This advertising campaign's goal is to go beyond promoting tourist destinations and provoke experiences that will inspire, captivate the senses and promote wellness.
The Region of Savegre named Biosphere Reserve by UNESCO
The Biospheres are designated sites to learn about sustainable growth while protecting natural resources. The region of Savegre includes several protected areas, from the Manuel Antonio National Park on the Central Pacific Coast, to the mountains of the Quetzales National Park. The region´s diverse biodiversity, and the beauty and pristine nature of the Savegre River have made it ideal for ecotourism.
Costa Rica hosts P3 Conference with distinguished participation of Taleb Rifai
The Planet, People, Peace Conference, in its largest and most successful event yet was held October 2017 in San José. The event is organized by Costa Rica´s Tourism Board (ICT) as well as the Chamber for Ecotourism and Sustainable Tourism (CANAECO). It featured many distinguished speakers and participants from around the world, including the Secretary General for the United Nations´World Tourism Organization, Taleb Rifai. It coincided with the designation by the UN: 2017 the International Year of Sustainable Tourism for Development.
300 consecutive days of renewable energy usage: Costa Rica breaks its own record
On November 17th, the Costa Rican Electricity Institute (ICE) announced that it reached a milestone of 300 consecutive days without the need to activate thermal power generators to produce electricity. Power has been generated mostly through hydropower (78%), and wind power and geothermal energy also contributed.
Costa Rica Sustainable Hotel & Tourism Investment Conference held in November
Hosted by Costa Rica´s Tourism Board (ICT), the conference was attended by hospitality developers, who experienced remarkable sessions presented by leaders in the industry in Latin America. The two keynote speakers were delivered Phillipe Cousteau, grandson of the famed conservationist, explorer and filmmaker Jacques Cousteau, as well as Carlos Paez Vilaro, who survived the Andes plane crash in 1972.
Blue Zone Conference hosted by Nicoya, Guanacaste
Blue Zones are regions in the world where people live long healthy lives and Nicoya in Guanacaste, Costa Rica has been identified as one of these hotspots. In November, a worldwide conference was hosted where studies were presented, and healthy long-lived individuals shared their stories and beliefs on their longevity. The variables identified at all the Blue Zones in the world are: Mostly plant based diet, active lifestyle, familial connections and a sense of purpose.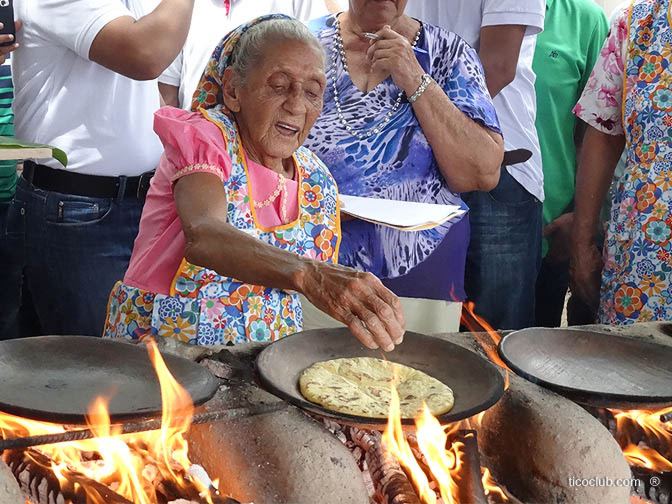 Article by Katie Widdowson