Dine off the land at sustainable Costa Rica eco-lodge, Playa Nicuesa Rainforest Lodge, with fresh produce from their hydroponic and traditional gardens.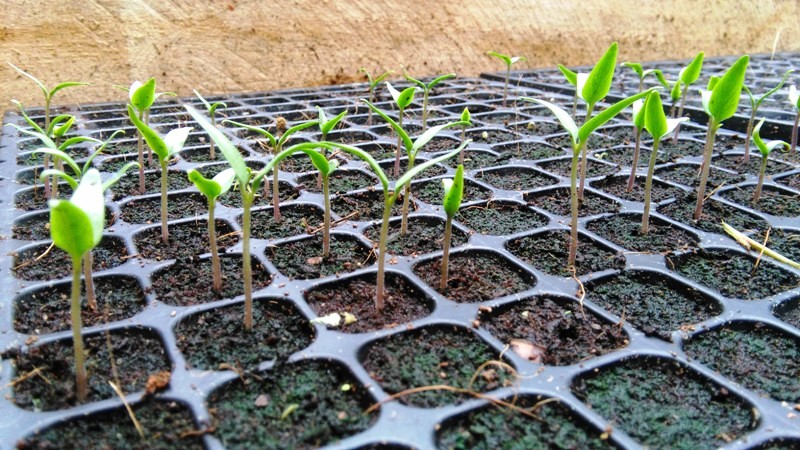 A new hydroponic garden is being developed at Playa Nicuesa Rainforest Lodge in southern Costa Rica to grow more fresh vegetables and herbs for innovative, original meals served at the Costa Rica eco-lodge.
Hydroponics fits perfectly with Nicuesa Lodge's philosophy of sustainability. The eco-lodge near the Osa Peninsula holds the highest Certification for Sustainable Tourism (CST) in Costa Rica, and has received the Ecological Blue Flag Award five years in a row for keeping one of the cleanest beaches in Costa Rica.
The concept of hydroponics or "soil-less" gardening has been around for thousands of years. The word hydroponics comes from the Greek words "hydro" meaning water, and "ponics" which means labor.
Hydroponics is known to offer several advantages over soil gardening: a 30-50 percent faster growth rate, higher yield, less water used, and fewer problems with bug infestations, funguses and disease. Hydroponic growing mediums provide extra oxygen, which helps to stimulate root growth and allow plants to absorb nutrients faster. Hydroponically-grown plants also require very little energy to find and break down food since the nutrients in a hydroponic system are mixed with water and sent directly to the root system. The plant then uses this saved energy to grow faster and to produce more.
On Nicuesa Lodge's 165-acre private reserve they grow tropical fruit trees like mangoes, star fruit, cas guava, oranges, lemons, papayas, water apples, bananas, plantains and coconuts. Their traditional garden supplies pineapples, sugar cane, basil and spinach, among other crops. And now, the new hydroponic garden is growing sweet red peppers, lettuce, celery, and cilantro (also known as coriander leaves).
Guests can see all of the lodge's gardens and food-growing when you go on the Sustainability Tour or Edible Landscape Tour.
Dining at Playa Nicuesa Rainforest Lodge is family-style in the open-air, canopy level restaurant designed like a rustic treehouse, with views over the forest, beach and ocean – great for wildlife spotting. An open side deck is perfect for soaking up the sun or gazing at the night sky packed with stars. Guests always love the family-style mealtimes, where you can share experiences about your day's adventures and other travels.
Exceptional, fresh meals focus on Costa Rican cuisine with an emphasis on fresh fish, tropical fruits and locally grown vegetables. See some sample menus here.
One of the great aspects about Playa Nicuesa Rainforest Lodge is that you don't have to worry about your meals, since they are all included with your stay at the Costa Rica rainforest hotel due to its remote wilderness location.
Located in southern Costa Rica, Playa Nicuesa Rainforest Lodge is only accessible by boat on the gulf of Golfo Dulce, where it borders the remote Piedras Blancas National Park. To get there, you can either drive or fly to the towns of Puerto Jimenez or Golfito, and then travel in one of the lodge's boats across the gulf – all part of the adventure experience!
Article by Shannon Farley
Related articles