Conservation and sustainable tourism are at the forefront of a new alliance between the Tropical Science Center and the Veragua Foundation in Costa Rica.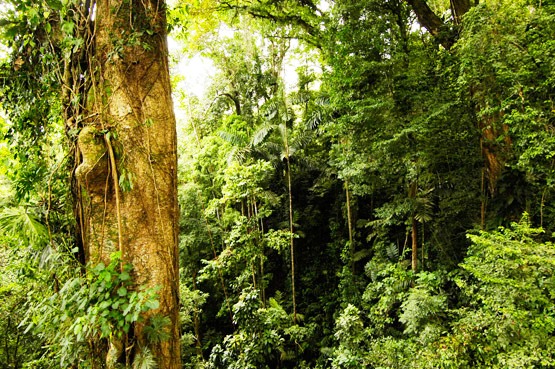 Article by Shannon Farley 
The Tropical Science Center (TSC) and the Veragua Foundation for Education and Rainforest Research have joined in an important and strategic alliance for research, tourism and sustainability in Costa Rica.
Both nonprofit organizations in Costa Rica focus on protecting the environment, and engage in scientific research, sustainability, environmental education and ecotourism.
For 54 years, the Tropical Science Center has pioneered scientific research and environmental conservation in tropical forests around the world. Based in Costa Rica, the nonprofit, non-governmental organization is the principal leader in conservation in Costa Rica today. It additionally is one of the most prominent and influential institutions in Latin America in terms of science and conservation.
Since 1962, the TSC has conducted research in Costa Rica and 25 other countries in Latin America, Africa and Asia; and it plays a key role in decision-making related to the management of natural resources in the planet's tropical zone. One of the many important contributions of the TSC is the Life Zone Classification System developed by Dr. Leslie Holdridge, one of its founding associates, that orients land use planning and allows for the projection of the consequences of climate change.
The TSC manages several private protected areas in Costa Rica: the Monteverde Cloud Forest Biological Reserve, Kelady Biological Reserve, San Luis Biological Reserve, and the Los Cusingos Bird Sanctuary located on the farm where prolific ornithologist, Dr. Alexander Skutch, lived.
The Veragua Foundation for Education and Rainforest Research is dedicated to ongoing scientific investigation of the flora and fauna of the tropical forest of the Veragua Rainforest Park and its surroundings in the Central Caribbean coastal mountains of Costa Rica. Understanding and protecting the biodiversity of Costa Rica's rainforests is at the forefront of the Foundation's work.
Surrounded by rainforest, the 3,400-acre private Veragua Rainforest reserve borders the renowned La Amistad International Park ("Friendship International Park"), the largest nature reserve in Central America. Located less than one hour from the historic Caribbean town of Puerto Limón, the Veragua Rainforest Eco-Adventure Park allows visitors to explore the natural wonders of Costa Rica's amazing tropical rainforest.
Represented by Marti Jimenez, President of the Veragua Foundation, and Carlos Hernandez, General Manager of the Tropical Science Center, the two organizations signed the cooperation agreement on April 27, 2018.
The Tropical Science Center and the Veragua Foundation will partner in the exchange of scientific experiences, marketing, sustainability, and generating usable knowledge for conservation and sustainable tourism in Costa Rica.